Oct 10, 2018
Comments Off

on October 2018 Newsletter
solmagik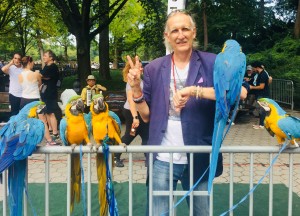 Hi,
WELCOME to OCTOBER a 10!
WHAT a very powerful, unpredictable, emotional, resentful, soul searching time you went through in September a 9. ?
I said in my September Newsletter, after talking about his Numerology that Kavanaugh unfortunately will be the new Supreme Court Judge.
EVERYONE is energized especially women who've had their hearts wretched open by Dr. Ford's testimony, old wounds, abuses being revealed, anger on both sides of the political spectrum, the whole Freaken experience!
NOW the true Wake- up Call is upon women, you, all of Us as we're in a new vibration of a powerful October a 10!
* * *
THE SECRETS OF THE 10
FIND a comfortable place where you can relax and feel very comfortable. Ok.
TAKE a few deep breaths. As you breathe go deeper relaxed with each breath you take. Close your eyes and relax your eyes. Go into a place behind your eyes, listen to your breath and heart beat and go even deeper, deeper relaxed. With each exhale going deeper and deeper relaxed.
IMAGINE that you'e sitting at your third eye looking at the word OCTOBER with the numeral 10 on a illuminated golden door in front of you. Ask permission to enter this magical place.
GREAT. Now ask, what is it that you need to know about OCTOBER and the 10 energy and what does it wish to tell you about yourself.
LOOK at the door as it opens and enter. Welcome to the world of OCTOBER a 10. Witness what you see, feel and hear. Allow all your senses to be open.
LISTEN to the whispers, wonders inside the golden door. After a few moments and or minutes go back through the door you came through, see it closed and say thank you.
OPEN your eyes and sit with your self. Reflect on what just happened. Write it down. Get ready for a glorious magical day.
* * * * * * *
LET'S discuss what is happening in OCTOBER a 10
* * * * * *
THE FASCINATING, REVEALING ENERGY OF OCTOBER A 10
THE ONE is to be strong, assertive, flexible and free like a reed to withstand inner and outer storms.
THE Sphere, zero represents the cosmic egg of Divine Intelligence.
ITS asking you to trust, have faith in what you feel in your gut, intuition as you embrace the zero as a portal of consciousness.
TOGETHER as a 10 a higher version then a 1 adding the zero, directs you with more enthusiasm in Divine Awareness, Protection on your Soul's Journey.
* * *
LET'S DO SOME NUMEROLOGY!
" Everything in the Universe is number and that number has a meaning."
– Pythagoras, Father of Mathematics and Numerology.
NUMEROLOGY – THE LETTERS & NUMBER VALUES
A = 1 J = 10 S =19 1
B = 2 K = 11 T = 20 2
C = 3 L =12 U = 21 3
D = 4 M =13 V = 22 4
E = 5 N =14 W =23 5
F = 6 O =15 X =24 6
G = 7 P = 16 Y = 25 7
H = 8 Q =17 Z = 26 8
I = 9 R =18 9
TO go deeper in discovering the soul meaning of a word, take it's letters and put in it's number equivalent.
* * * * * *
OCTOBER = 6 + 3 + 2 + 6 + 2 + 5 + 9 = MASTER 33/6 DESTINY
EMBRACE, infuse the Christos, Buddha – sativa, Goddess Venus. Divine teachings of All that There Is.
MASTER your voice in how you speak, listen and make yourself heard and understood.
LEARN about all the new innovative ways of using Social Media, all forms of tele-communications to sing, dance your artistic genius.
FOLLOW your heart to make it your duty to be civil, inclusive connecting with people and circumstances ouside your reasoning and comfort zone.
THIS experience warrants you to look inside yourself and listen to the whispers of your guides, Angels, Source.
MOVE forward with your inner connection with confidence, courage in what has happened to you. Feel more whole, complete, in gestalt and be Awesome!
* * *
WORDS THAT HAVE A 10 DESTINY
PERFECT = 7 + 5 + 9 + 6 + 5 + 3 + 2 = 37/10 DESTINY
HEAVEN = 8 + 5 + 1 + 4 + 5 + 5 = 28/10 DESTINY
SAY IT OUT LOUD!!!
" I AM infinite mind, infinite knowledge, infinite power, infinite consciousness, infinite love, PERFECT creating my HEAVEN here on Earth ready to act and serve!"
* * *
ACTIVATE YOUR TOOLS OF ALCHEMY IN OCTOBER 2018!
THE SOUL SIGNATURE OF
OCTOBER a 10 SAYS:
– REFLECT, re-evaluate all your aspirations, dreams goals from January 2018 to today.
– WHAT have you accomplished and not.
– PREPARE to re-energize your projects asking what you can do to execute, make it complete and successful.
– BE responsible, effective in even going outside the box brainstorming your ideas off others or seeking proffessional help.
– COME from your heart To lead teaching others to lead
– ADVISE, guide people to be free with their heart's and mind.
– ACT Now! Take The Initiative! Take Charge!
– GO Out into the world and make some NOISE!
– RENEW, Treasure your relationships with family, friends, co-workers feeling blessed that they are in your life.
– PROTESTS are taking place everywhere and will become more intense as it's so pragamatic to think, be Inclusive no matter what!
– WORK, connect with your truth, fairness, Soul Purpose in what you see, feel, hear and what Motivates you this month.
– THE Matrix, Governments, Media are working overtime to program, confuse and keep you from knowing the truth as it's so important to make sure who, what you put your energy and life force into.
– GIVE yourself a great big hug in being proud, appreciating what you've done in these last months.
– READ, Study and embrace the ancient knowledge, mysticism of the 10 Sephiroth of the Kabbalah and their meaning and how you can use them.
– THIS is a time for women becoming stronger.
– A history lesson you can look into is that women astronauts tested, did better then the men and were shunned by NASA and others in the beginning of the Space Program!
– BLESS, PRAY for WOMEN as they're the backbone, hold the space, are sensitive, nurturing, erudite, powerful, loving beings of the world!
– WHEN you challenge authority BE INCLUSIVE as a LEADER!
MONEY = 4 + 6 + 5 + 5 + 7 = 27/9 DESTINY
THE 27/9 asks you to share and know the truth and spirit of this energy of prosperity, wealth and richness known as Money.
LOVE…LOVE….LOVE
* * *
* " Begin to ask your soul today. Show me how to by-pass the lies and the deceptions that are given to me and humanity as a truth. Show me how to see the truth in every situation, in every word, and in every person."
– Gillian Macbeth Louthen
* * * * *
GO to www.youtube.com
OR
GO TO MY NEW JULIAN MICHAEL CHANNEL & MY FACEBOOK PAGE OF JULIAN MICHAEL
TRANSFORM & BE ENLIGHTENED by 2 MEDITATIONS!
"Julian Tesla Meditation" of 11 minutes to create a stellar Tesla Electromagnetic Field within and around you to go and light up Humanity!
THE NEW " Julian Healing Meditation" of 12 minutes will create a divine smile in your heart as you'll feel whole, healed and ready to create Magic!
* * *
* IN OCTOBER 2018 BREAKTHROUGH & PROSPER…
* * *
PROSPERITY PRAYER
"GOD is my un failed infinite supply. Large sums of money and abundance come to me quickly, in peace and in perfect ways. My decision to let Universal Power work for me, frees me from the need to press for what I desire." – Anonymous
* * *
GET A GIFT
For FALL
OF NUMEROLOGY
& A PAST LIFE HYPNOSIS
* * * * * *
SIGN UP NOW!
PEARLS OF THE DAY – IS A DAILY HAPPENING!
GO to my Facebook: Julian Michael, Twitter: Julian Michael11, LinkedIn: Julian Michael and Instagram: solmagik for a Pearl of the Day a Pearl of Wisdom everyday.
GET information of events as well, happening in New York and across the country and other stellar things to Evolve in the Pearls of the Day.
CALL 323-384-1333, Text and Message Me.
THE SEPTEMBER 2018 Newsletter had a loving response! Thank you.
PLEASE review, share and see other enlightening Newsletters on my website www.julianmichael.net Learn more about Numerology, Hypnosis and more.
MY Face book Julian Michael group "Numerology Pearls of the Day" is my own version of a mini Newsletter. Enjoy it!
JOIN the group or tell a friend and receive a precious message and photo of inspiration everyday. Use these Pearls of Wisdom as a tool to get aligned to embrace the day and feel Delicious!
RECEIVE the Pearls TODAY!
BE Empowered and Illuminated!
CALL or Email me for a personal session awakening the Celebrity in YOU!.
* * * I am more then ready to serve you with professional insights, career advice, success in your business and personal relationships.
I do Name changes, A Name for your new business, Naming your Baby and or helping you to sell your home.
AS a medium, Reiki Master, Reconnective Healer and Spiritual Teacher, I do House Clearings and physical, mental, emotional and spiritual Exorcisms.
I AM a Hypnotherapist and Past Life Regressionist.
.
SEE me personally, on the phone, SKYPE – solmagik, Message me – Julian Michael
* * *
REBOOT – RENEW – GO OUT & MAKE SOME NOISE IN A 10 OF OCTOBER 2018
PEACE, BLESSINGS, WITH ALL MY HEART,
LOVE JULIAN xoxo