Nov 11, 2017
Comments Off

on November 2017 Newsletter
solmagik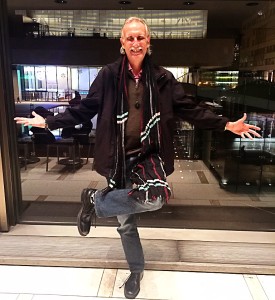 CELEBRATE NOVEMBER 2017!
BELOVED FRIEND,
WELCOME NOVEMBER a MASTER 11
DO everything you can to be grounded, conscious of your actions, passionate, feel safe, healthy and ready to step into the door of light intelligence a Master 11.
WALK in ILLUMINATION. Be aware as the " Messenger of the GODS!"
* ENJOY this Newsletter especially what I reveal as I found a very fascinating connection with HARVEY WEINSTEIN, America's Declaration of Independence of July 4th 1776 and how all of this impacts You!
I felt it was necessary to explain on a Numerology, alternative level who HARVEY WEINSTEIN is, what is happening to him and his influence on you and the world.
* * * * * *
LET'S DO SOME NUMEROLOGY!
" Everything in the Universe is number and that number has a meaning."
– Pythagoras, Father of Mathematics and Numerology.
* TAKE the letter and put in the number equivalent to find the meaning of the Soul value of a word or Name.
ILLUMINATION = 9 + 3 + 3 + 3 + 4 + 9 + 5 + 1 + 2 + 9 + 6 + 5 = 59/5 DESTINY
BE in this 14/5 to soar your 5 senses, make friend's with the 5 elements, enjoy your chi, shakti, kundalini energy to be the alchemist of the Universe.
ELEVEN = 5 + 3 + 5 + 4 + 5 + 5 = 27/9 Destiny
TAKE this 27/9 to share the 2, of consciousness, spirit, the source of 7 with Humanity the 9!
* * * * * *
THE 11 OF NOVEMBER AN ELEVENTH MONTH
LIGHT = 3 + 9 + 7 + 8 + 2 = 29/11 DESTINY
– BE focused, with your thoughts, aspirations, goals, like a sharp laser of light.
– THE Opposite is true as light fluctuates and can be all over the place, as you can be with your emotions.
– LIGHT as an 11 is a mirror of a reflection of what you are feeling, your truth and what's going on with you good or bad.
* TALKING about Truth, CHECK out and be moved by reading about the Paradise Papers. Learn about offshore accounts of the .9 percent of the very rich, countries leaders, politicians who are looting the globe of resources and MONEY! The amount of money that is involved is said to be around $10 TRILLION!
* * * * *
THE 11 IN TAROT
JUSTICE is the eleventh Tarot Card to be balanced, have awareness and learn from your past mistakes to progress.
YOUR greatest triumph will come from knowing the laws of Karma, action and reaction, cause and effect, light and dark consciousness. Study your own body, your systems of eliminating toxins and living in equipoise.
* * *
YOU ARE THE POWER!
* * * * * *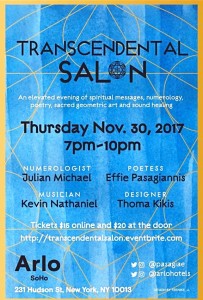 NUMEROLOGY ENLIGHTENS – POETRY TRANSCENDS – MUSIC HEALS IN NYC!
* * *
" Begin to ask your soul today. Show me how to by-pass the lies and the deceptions that are given to me and humanity as a truth. Show me how to see the truth in every situation, in every word, and in every person."
– Gillian Macbeth Louthen
* * *
A BRIEF EXPLANATION OF HARVEY WEINSTEIN SOUL'S NUMEROLOGY MAP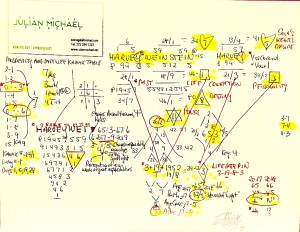 HARVEY WEINSTEIN = 80/8 DESTINY
BORN : 3 + 19 (10/1) + 1952 (17/8) = 39/3 LIFE PATH PIN
PROSPERITY KARMIC TABLE – 6 5's
MISSING NUMBERS: 3 and 6
BORN: 19th
LIFE PATH PIN : 3
PERSONAL YEAR CYCLE = 3 + 19 + 2017 (10) (Last Birthday) = 32/5
HARVEY starts off with an H known as the foundation letter of 8. Embrace power, justice and money. The challenge is to be careful of abusing the 8 power.
HE has an 80/8 DESTINY to be a powerhouse in commerce, make money and a difference in people's lives. A great gift he has is to take ideas, aspirations, dreams from other's and his own to manifest and make them real! The film industry supports this film magic and has made him wealthy!
HELP and empower others in a company, foundation or some industry as an 8 is paramount. Or be a dictator, throwing lightening bolts of destruction, abuse and stepping over other's for fame and fortune.
6 5's in the name at Birth is a lot of travels, adventure and lots of variety. There is an abundance of sensual, sexual and kundalini energy that needs to be directed or psychological and physical problems can happen.
LET'S Look At His Missing Numbers of the Name which challenges you or is an abundance of this vibration overwhelming you. You are unbalanced with missing numbers. Let's also mention the previous life connection with what is happening now.
MISSING NUMBER 3, no CLU in his Name at Birth. Communication and how he addresses people is important.
HE needs to deal with his emotions, mind, gossip, is he understood by other's and how to listen to his inner Guidance. Or he can spin out of control and become possessed!
IN previous lives missing 3's, spoke about things that were against the norm. They were loquacious, educated as something happened to stop them speaking their truth.
THEY got their heads chopped off, flogged, drowned to stop them from expressing themselves. In this life it's how they express themselves in all tele-communications.
MISSING 6, no letters of FOX in his Name at Birth is dealing with family, home, responsibilities, beauty, the arts, romance and love.
IN previous lives they might of walked out on someone or someone on him who he really loved. In this life the same can occur. They need to understand the responsibilities of being in a relationship that is personal, business, friendships and their actions with their power of Love.
BORN on the 19th is a Karmic vibration dealing with power and how to delegate it.
A stop sign is saying, "Hey we have misused, manipulated, abused people with our power in previous lives and the same can happen in this life. What is it that you want to do with this. You have a choice to direct it as a leader and wayshower or manipulator and abuser."
WITH missing 3's yet a 3 as the main Number of the sum of his birthdate 3 + 19 ( 10/1) + 1952 (17/8) = 39/12/3, Harvey's Life Path Pin is to express himself, listen to other's as well as to master his speech. To use his artistic skills, intuition to be productive, prosperous and successful.
PERSONAL YEAR of 32/5 Harvey is walking from birthdate to his next in 2018.
IN his 5, there is reflection of his past, processing what doesn't serve him and moving forward. The worse has happened.
HUGE changes are happening as his company has fallen, his marriage gone, relationship with the film community has become disenchanted and all that he's done as a film producer is now an after thought.
IT'S the fascinating connection of 7 + 4 = 1776 = 32/5 of America's Independence Day that is intriguing.
THE 32/5 is a very powerful wayshower vibration of justice, truth and freedom. In Numerology known as "The Herald of Light"
HARVEY WEINSTEIN with his 8 Destiny, 6 5's of a challenge to direct his sexual, kundalini energy, his 32/5 Personal Year of fireworks, still working on his missing 3's and 6's has his whole power structure now changing.
HIS behavior needs to change to be accepted for his past genius. He deserves to be more sympathetic, act differently, align in a huge way to show he is a better person and can be trusted.
HARVEY is going into a Master 33/6 Personal Year in 2018 to open his heart, show more emotions that can effect his health and make even more of a difference. In a 33/6 he can be sacrificed as an example for other's of his deeds and imprisoned for his actions.
ONE thing about Hollywood, no matter what dysfunction a person has exhibited, they love a changed person and can be very forgiving. The justice system doesn't.
* * * HARVEY is INDEPENDENCE DAY as July 4, 1776 as he's freeing you in his 32/5, others to their abusive actions and the world to theirs.
A powerful, sovereign, aware free New You is being born.
THE abuses of your body, mind, spirit and giving your power away that are lodged in your DNA and cell memory for so many years and lifetimes, you are paying attention to are slowly being freed.
WHAT your family, ancestors and other's lived through is coming out in the open as well. The healing has started as the truth is setting you free for 2018 = MASTER 11 UNIVERSAL DAY of being illuminated or ignorant!
HARVEY is speaking in his Personal Year of 32/5 to YOU!
YOU ARE INDEPENDENCE DAY – BE THE HERALD OF LIGHT!
KNOW THE KEYS TO YOUR LIFE PURPOSE – SOUL'S DESTINY FOR 2018!
* * *
GO to www.youtube.com
OR
GO TO MY NEW JULIAN MICHAEL CHANNEL & MY FACEBOOK PAGE OF JULIAN MICHAEL
BE EMPOWERED & ENLIGHTENED by 2 MEDITATIONS!
"Julian Tesla Meditation" of 11 minutes to create a stellar Tesla Electromagnetic Field, a solar sun Within and around.
THE NEW " Julian Healing Meditation" of 12 minutes will create a divine smile in your heart as you'll feel whole, holy and magical!
* * *
I AM so excited to share more of the secrets of
NOVEMBER a MASTER 11!
* * * * * * * *
ACTIVATE YOUR TOOLS OF ALCHEMY IN NOVEMBER 2017
THE SOUL SIGNATURE OF
NOVEMBER a MASTER 11 SAYS:
– EVERY personal, business relationship, neighbor, boss, stranger, person and sentient being on this planet is your brother and sister of your Soul Family.
– EMOTIONS are so heightened, fear is all around you on so many levels that you might feel overwhelmed.
– BELIEVE in yourself, your compassion, be street smart, utilize help from others to overcome obstacles.
– YOUR sensitivity, intuition and psychic powers are off the wall and can be challenging!
– MEDITATION and prayer has worked for me for years and will for you.
– CAREFUL of your thinking what you see, feel, the thoughts, messages, premonitions you receive.
– AS dreams, all of these experiences have their own language speaking to you volumes!
– DISCERN everything from your inner voice, intuition and psychic world or you can have physical pain and live in psychological hell!
– BE responsible In all the choices, decisions you make and actions you take!
– STUDY the yin and yang duality of choices to make your life better.
– WHEN Hillary Clinton was running against Bernie Sanders I spoke about her Numerology showing criminality in gaining the democratic nomination.
– I Love what the intelligent, compassionate Hawaiian congresswoman Tulsi Gabbard is saying in regards to the DNC.
" EMBRACE transparency, accountability and inclusion in regards to the DNC as it needs real reform."
– DO your homework, research in giving to any cause, foundation or even the top programs of your time, energy and money or be screwed!
– LOOK into what their history is in giving back money, supplies to the country, city and its people!
– LOOK at all details very carefully with agreements, papers to be signed and all financial transactions.
WALK IN ILLUMINATION!
* * *
* * * THESE AFFIRMATIONS ARE VERY POWERFUL TO POWER – UP, BREAKTHROUGH & PROSPER…
PLEASE SAY THEM OUT LOUD!
– "I am finite mind, infinite knowledge, infinite power, infinite awareness, infinite wealth and infinite love. I am perfect in my heaven and ready to Share!"
DISEASE = 4 + 9 + 1 + 5 + 1 + 1 + 5 = 26/8 DESTINY VIBRATION Of POWER.
THE 26/8 says your mind and body are in disequilibrium; you're insecure, feeling inferior, hurt and giving your power away.
* * * SAY this out loud everyday:
" EVERYDAY in everyway I am getting better and better."
" DISEASE, illness and injury are not a natural part of my being. PERFECT health; physically, mentally, emotionally, spiritually, financially and beyond is my natural state of being."
MONEY = 4 + 6 + 5 + 5 + 7 = 27/9 DESTINY
THE 27/9 asks you to share and know the truth and spirit of this energy of prosperity, wealth and richness known as Money.
SAY this and FEEL IT!
" MONEY is a beautiful energy that flows to me endlessly. I attract it; it's value, essence and spend it on things that are necessary. I love the energy of money and what it brings."
* * *
SAY IT OUT LOUD at least 3x a day:
"I love myself.
I am prosperity: physically, mentally, emotionally, spiritually and financially.
I am ready to serve.
I am pure consciousness and love."
– JULIAN MICHAEL
* * *
GET A GIFT
For FALL WITH
Special Deals Of
Sacred Numerology
& Or Hypnosis Past Life Regressions!
* * * * * *
PROSPERITY PRAYER
"GOD is my un failed infinite supply. Large sums of money and abundance come to me quickly, in peace and in perfect ways. My decision to let Universal Power work for me, frees me from the need to press for what I desire." – Anonymous
* * *
COME TO NYC FOR FALL MAGIC!
PEARLS OF THE DAY Are a HAPPENING!
GO to my Facebook: Julian Michael, Twitter: Julian Michael11, LinkedIn: Julian Michael and Instagram: solmagik for a Pearl of the Day a Pearl of Wisdom everyday.
GET information of events as well, happening in New York and across the country and other stellar things to Evolve in the Pearls of the Day.
CALL 323-384-1333, Text and Message Me.
THE NOVEMBER 2017 Newsletter was lovingly accepted. Thank you.
PLEASE review, share and see other enlightening Newsletters on my website www.julianmichael.net Learn more about Numerology, Hypnosis and more.
MY Face book Julian Michael group "Numerology Pearls of the Day" is my own version of a mini Newsletter. Enjoy it!
JOIN the group or tell a friend and receive a precious message and photo of inspiration everyday. Use these Pearls of Wisdom as a tool to get aligned to embrace the day and feel Delicious!
RECEIVE the Pearls TODAY!
BE Illuminated!
CALL or Email me for a personal session awakening the Celebrity in YOU!.
* * * I am more then ready to serve you with professional insights, career advice, success in your business and personal relationships.
I do Name changes, A Name for your new business, Naming your Baby and or helping you to sell your home.
AS a medium, Reiki Master, Reconnective Healer and Spiritual Teacher, I do House Clearings and physical, mental, emotional and spiritual Exorcisms.
I AM a Hypnotherapist and Past Life Regressionist.
.
SEE me personally, on the phone or SKYPE
* * *
WALK IN ILLUMINATION OR LIVE IN HELL IN THE MASTER 11 OF NOVEMBER 2017
PEACE, BLESSINGS, WITH ALL MY HEART,
LOVE JULIAN xoxo
follow on Twitter | friend on Facebook | forward to a friend
Copyright © 2017 Julian Michael, All rights reserved.
You are currently subscribed to Julian Michael's Newsletter.
Our mailing address is:
Julian Michael
216 North Catalina
Los Angeles, California 90277
Add us to your address book
Email Marketing Powered by MailChimp
unsubscribe from this list | update subscription preferences
Versuchen Sie das neue Yahoo Mail