Feb 12, 2018
Comments Off

on February 2018 Newsletter
solmagik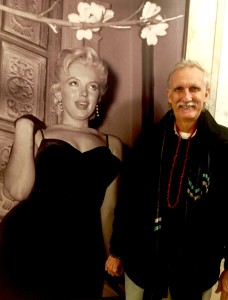 HAPPY VALENTINE'S DAY February 2018!
WELCOME THE TREASURE'S OF LOVE!
HI,
FEBRUARY a 2 is all about your relationship with yourself, family, friend's, boss, workers, strangers, all sentient beings, your environment, the air you breathe, water you drink and the sky you look at and especially LOVE!
* * * * * *
LET'S DO SOME NUMEROLOGY!
" Everything in the Universe is number and that number has a meaning."
– Pythagoras, Father of Mathematics and Numerology.
* TAKE the letter and put in the number equivalent to find the meaning of the Soul value of a word or Name.
FEBRUARY = 2 + 5 + 2 + 9 + 3 + 1 + 9 + 7 = 38/11 MASTER DESTINY
EXPRESS yourself (3) own and love your physical, money world with your mental, spiritual to access infinite intelligence (8) to be aware, sensitive to other's needs, being adaptable, responsible, inclusive as a wayshower, messenger of a new collective of Consciousness ( MASTER 11 ) of the LIGHT of LOVE
* * * * * *
HAPPY VALENTINE'S DAY
SAY I LOVE YOU!
IN:
FRENCH – Je t'aime
ITALIAN – Ti amo
GERMAN – Ich liebe dich
HAWAIIAN – Aloha wau ia 'oe
UKRANIAN – Ya lublu tebe
HOPI – Nu'umi unangwa'ta
GREEK – Siagapo
AFRIKAANS – Ek het jou life
CHINESE – Woieni
PORTEGUESE from BRAZIL – Eu te amo
HOW do you say I LOVE YOU in your language?
* * *
" Your vision will be clear only when you look into your own heart."
– Carl Jung
* * *
" Begin to ask your soul today. Show me how to by-pass the lies and the deceptions that are given to me and humanity as a truth. Show me how to see the truth in every situation, in every word, and in every person."
– Gillian Macbeth Louthen
* * *
THE SECRET OF
CHANGE IS TO FOCUS
ALL OF YOUR ENERGY,
NOT ON FIGHTING THE
OLD, BUT ON BUILDING
THE NEW."
– SOCRATES
* * *
GO to www.youtube.com
OR
GO TO MY NEW JULIAN MICHAEL CHANNEL & MY FACEBOOK PAGE OF JULIAN MICHAEL
BE EMPOWERED & ENLIGHTENED by 2 MEDITATIONS!
"Julian Tesla Meditation" of 11 minutes to create a stellar Tesla Electromagnetic Field, a solar sun Within and around.
THE NEW " Julian Healing Meditation" of 12 minutes will create a divine smile in your heart as you'll feel whole, holy and magical!
* * *
I AM so excited to share more of the secrets of
FEBRUARY 2018
* * *
ACTIVATE YOUR TOOLS OF ALCHEMY IN FEBRUARY 2018!
THE SOUL SIGNATURE OF
FEBRUARY a 2 SAYS:
– LOVE everything, everyone, every moment and breath you take.
– KEEP your heart and mind open to love!
– SHARE your wisdom, passion for life, feelings and listen, be there for your family, friend's and people in need.
– BE luminous, sensitive, a problem solver, peace maker, humble, arbitrator, motivated and inspirational!
– IS all about feminine energy.
– CALL your Mom and tell her that you love her as she has carried you for 9 months and no matter what did the best to care for you.
– IF she passed, burn a candle, say a prayer and start talking to her.
– RESPECT Every girl, woman, METOO### experiencer as a Goddess.
– PRESIDENT TRUMP ( born 6 + 14/5 + 1946 ( 20/2) = 40/4 Life Path PIN number wants a military parade!
– HIS 4 LPP# says he can be stubborn, bull headed, conservative and his 14/5 is that he loves showing his strength, power and freedom as he is a show!
– PRESIDENT EISENHOWER ( born 10 + 14/5 + 1890 (18/9) = 42/6 LPP # was a renowned military general and they wanted a parade for him.
– HE said with his commanding energy a 10/1 + also loved attention yet he spoke about being aware and free of the military complex a 14/5 with his 18/9 being of service to humanity and his 6 LPP # making a difference with a strong heart and mind.
– PARAPHRASING , "We know who we are and we do not need a parade!"
– MELANIA TRUMP ( born 4 + 26/8 + 1970 (17/8) = MASTER 47/11 LPP # has been in the news lately.
– SHE loves power with those double 8's yet gives it away. It'll be fascinating to see this woman who is not ignorant as some people feel, yet wise, tolerant and a great mother to Baron. She will make a difference as a Master 11 and will slowly take her power back from Donald!
– SOPHIA the artificial Intelligence ( AI ) robot who spoke at The UN, has gained citizenship from of all places Saudi Arabia wants a BABY!
– PLASTICS are taking over our social, economic and personal LIVES!
– WATCHING a BBC video of our new relationship with plastics, the Arctic, pristine, untouched sanctuary of heaven is becoming a microplastics factory.
– RECYCLE!!!!
– -SIT back and be the silent witness to see the bigger picture of Everything!
– YOU are so sensitive and empathetic to people, their feelings and experiences and it's becoming more intense as it's so important to work with it and not be afraid of your Soul's growth.
– LEARN to protect yourself with prayer, visualizations of surrounding yourself in light, doing the Julian Tesla Meditation or anything else that separates you to deal with things with clarity.
– EMBRACE being the Exemplar of:
LOVE…LOVE…LOVE
* * * * * * * *
* * * IN FEBRUARY 2018 SAY THESE POWERFUL AFFIRMATIONS TO POWER – UP, BREAKTHROUGH & PROSPER…
– "I am finite mind, infinite knowledge, infinite power, infinite awareness, infinite wealth and infinite love. I am perfect in my heaven and ready to Share!"
DISEASE = 4 + 9 + 1 + 5 + 1 + 1 + 5 = 26/8 DESTINY VIBRATION Of POWER.
THE 26/8 says your mind and body are in disequilibrium; you're insecure, feeling inferior, hurt and giving your power away.
* * * SAY this out loud everyday:
" EVERYDAY in everyway I am getting better and better."
" DISEASE, illness and injury are not a natural part of my being. PERFECT health; physically, mentally, emotionally, spiritually, financially and beyond is my natural state of being."
MONEY = 4 + 6 + 5 + 5 + 7 = 27/9 DESTINY
THE 27/9 asks you to share and know the truth and spirit of this energy of prosperity, wealth and richness known as Money.
SAY this and FEEL IT!
" MONEY is a beautiful energy that flows to me endlessly. I attract it; it's value, essence and spend it on things that are necessary. I love the energy of money and what it brings."
* * *
SAY IT OUT LOUD at least 3x a day:
"I love myself.
I am prosperity: physically, mentally, emotionally, spiritually and financially.
I am ready to serve.
I am pure consciousness and love."
– JULIAN MICHAEL
* * *
GET A GIFT
For WINTER WITH
Special SAVINGS Of
Sacred Numerology
& Or Hypnosis Past Life Regressions!
* * * * * *
PROSPERITY PRAYER
"GOD is my un failed infinite supply. Large sums of money and abundance come to me quickly, in peace and in perfect ways. My decision to let Universal Power work for me, frees me from the need to press for what I desire." – Anonymous
* * *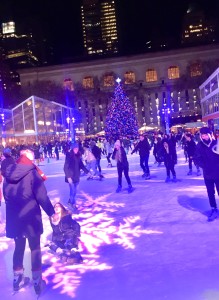 COME TO NYC!
Photo by Julian Michael at Bryant Park
PEARLS OF THE DAY – IS A DAILY HAPPENING!
GO to my Facebook: Julian Michael, Twitter: Julian Michael11, LinkedIn: Julian Michael and Instagram: solmagik for a Pearl of the Day a Pearl of Wisdom everyday.
GET information of events as well, happening in New York and across the country and other stellar things to Evolve in the Pearls of the Day.
CALL 323-384-1333, Text and Message Me.
THE JANUARY 2018 Newsletter was lovingly accepted. Thank you.
PLEASE review, share and see other enlightening Newsletters on my website www.julianmichael.net Learn more about Numerology, Hypnosis and more.
MY Face book Julian Michael group "Numerology Pearls of the Day" is my own version of a mini Newsletter. Enjoy it!
JOIN the group or tell a friend and receive a precious message and photo of inspiration everyday. Use these Pearls of Wisdom as a tool to get aligned to embrace the day and feel Delicious!
RECEIVE the Pearls TODAY!
BE Empowered and Illuminated!
CALL or Email me for a personal session awakening the Celebrity in YOU!.
* * * I am more then ready to serve you with professional insights, career advice, success in your business and personal relationships.
I do Name changes, A Name for your new business, Naming your Baby and or helping you to sell your home.
AS a medium, Reiki Master, Reconnective Healer and Spiritual Teacher, I do House Clearings and physical, mental, emotional and spiritual Exorcisms.
I AM a Hypnotherapist and Past Life Regressionist.
.
SEE me personally, on the phone, SKYPE – solmagik, messenger – Julian Michael
* * *
LIVE YOUR TREASURE'S OF LOVE IN FEBRUARY 2018
PEACE, BLESSINGS, WITH ALL MY HEART,
LOVE JULIAN xoxo
Photo by Divna Rosasco at The Plaza Hotel