Feb 8, 2017
Comments Off

on February 2017 Newsletter
solmagik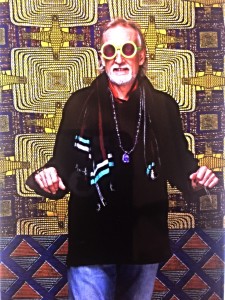 * * * CELEBRATE FEBRUARY * * *
HAPPY VALENTINE'S DAY 2017!
BELOVED FRIEND,
YOU are in an amazing new epoch to reboot and connect even deeper with your passion and auspiciocious Powers!
SCREAM out to the Heavens in this FEBRUARY a 2:
" I AM strong, energetic, wise, kind, passionate, sensitive to others, arbitrator, a problem solver, magical, prosperous and ready to share my wishes, desires and treasures with the World! "
* * * * * *
" The planet does not need more successful people. The planet
desperately needs more peacemakers, healers, restorers, storytellers and lovers of all kinds."
– Dalai Lama
* * * * * *
TO DONALD TRUMP, ALL GOVERNMENTS, MEDIA & THE MATRIX!
"HATE,
IT Has Caused A LOT
OF PROBLEMS IN THIS
WORLD, BUT IT HAS
NOT SOLVED ONE YET"
– Maya Angelou
* * *
THE POWER OF WORDS!
EVERYTIME you see, say a word or call someone by their Name you're sharing this vibration of consciousness with the person and or people as well as the space you're in. It's all vibrational frequency as you can create a safe, happy, loving space or problems.
* * *TAKE the Name and add the letters to the corresponding frequencies to find the Soul's Vibration
HAPPY = 8 + 1 + 7 + 7 + 7 = 30/3 DESTINY (D)
VALENTINE'S = 4 + 1 + 3 + 5 + 5 + 2 + 9 + 5 + 5 + 1 = 40/4 D
DAY = 4 + 1 + 7 = 12/3 D
SUM = 82/10/1 SOUL'S DESTINY
THE SOUL'S DESTINY 82/1 means to be aware, conscious and balanced in your physical, material, mental and intuitive energies as an 8. Be able to nurture, share and give soul force and soul juice to humanity as horizontally the 8 becomes the mother's breasts. Go forth and know you can access infinite intelligence and divine Love.
BE a compassionate ambassador of sweetness, kindness and awareness of the feminine energy and masculine duality forming a union in this 2
CREATE with the Female and Male energies a marriage of oneness. Direct it as pioneers, explorers in the true mission of unconditional love as a 10/1 DESTINY.
* * * * * *
" Begin to ask your soul today. Show me how to by-pass the lies and the deceptions that are given to me and humanity as a truth. Show me how to see the truth in every situation, in every word, and in every person."
– Gillian Macbeth Louthen
* * *
SALUS
Cordially invites you to Attend A
Unique Presentation With
CELEBRITY NUMEROLOGIST, HYPNOTHERAPIST,
GLOBAL TEACHER, AUTHOR
JULIAN MICHAEL
DISCOVER THE MAGIC CODE OF
YOUR LIFE'S PURPOSE!
@ THE UNITED NATIONS
NEXT THURSDAY 16th of FEBRUARY 12:30 pm – 2:30 pm
United Nations Secretariat Conference Room F
(1st. Avenue & 46th Street Visitors Entrance as Photo ID and special pass required)
Members Free, Non Members $5
CALL jULIAN MICHAEL @ 323 – 384 – 1333 for more Information
RSVP with Susanabastarica@gmail.com 917-744 – 1732
* * *
GO to www.youtube.com
YouTube
www.youtube.com
Enjoy the videos and music you love, upload original content, and share it all with friends, family, and the world on YouTube.
GO TO MY NEW JULIAN MICHAEL CHANNEL
& MY FACEBOOK PAGE OF JULIAN MICHAEL
BE EMPOWERED by 2 MEDITATIONS!
"Julian Tesla Meditation" of 11 minutes to create a Tesla Field, a solar sun of your full potential within and around you ready to create Miracles!
THE NEW " Julian Healing Meditation" will create a divine smile in your heart and you'll feel great!
ALSO
THE FOX "New Years Predictions 2017″ Video:
http://www.fox5ny.com/good-day/226619586-video
* * * * * *
I AM so happy to share the secrets of FEBRUARY 2017 with you!
* * *
ACTIVATE YOUR TOOLS OF ALCHEMY IN FEBRUARY 2017
" Everything in the Universe is number and that number has a meaning."
– Pythagoras, Father of Mathematics and Numerology.
THE SOUL SIGNATURE OF FEBRUARY a 2 SAYS:
– SHARE the peace and light of love from your sweet heart, infinite mind and spirit.
– LISTEN more and be guided by your inner voice.
– LET it take you to God consciousness through meditation, prayer, yoga, palates and self hypnosis.
– BREATHE joy and gratitude into both hemisphere's of your
RIGHT BRAIN of:
Feeling, intuition, visuals, subjective energies and to learn new things
LEFT BRAIN of:
Thinking, auditory, logic , objective energies and conscious control
SEE and feel your BRAIN in unity living this movement of harmony and equipoise.
– NOW you're ready to take this full hemispheric vibrational marriage to raise your awareness even more.
– SHOWER your awareness, luminosity and this zen energy on the crooked, prejudiced and angry soul's around you.
– BE a solution maker and not a victim!
– RADIATE your sweet heart of compassion, empathy, awareness and share what you own in your life with other's.
– BE more passionate in your dealings with life to create opportunities, make money and to live in prosperity.
– FIND the time for your beloved.
– MAKE dates and time to go out, to laugh with each other and even make love.
– PLEASE do not go to bed angry, bewildered and sad with your partner.
– MAKE – up no matter what it takes for you to go to bed relaxed and with closure or you're in danger to live in HELL!
– BE aware of your dreams and the messages that you're receiving to assist you in directing your life.
– MY Bible of dreams is " The Dream Book" by Betty Bethards. Get it as it'll change your life!
– THE synchronicity and serendipity with family, friends, lovers is happening more and becoming stronger. Do not think it's weird.
– ACCEPT it, say thank you and wish for more as you are in the divine flow of things.
– BECOME more giving, sharing and philanthropic!
– BE AWARE of whom you give your time and money to and what organizations.
– SOME major, prestigous and famous organizations and people running them are being investigated or in the courts for not giving any decent percentage to those promised.
– IN Latin Ordo ab Chao means " Order out of Chaos," a very powerful slogan of secret societies and the 33rd degree Freemasons.
– LOOK at history as governments, media and the Matrix love chaos.
– THE Matrix and friend's come up with solutions for you then they propose methods. Hmmm…
– DEAL with any internal or external weather of winds and hurricanes with awareness.
– SEE the visible and invisible worlds as One.
– JUNK foods, eating unhealthy, drugs illegal or pharmaceutical, alcohol and other substances that numb you or keep you from being free and conscious will peruse you.
– SEEK HELP when you feel unbalanced, nervous and angry.
LOVE – LOVE – LOVE IN FEBRUARY 2017!
* * * * *
" I am infinite mind, infinite knowledge, infinite power, infinite awareness, infinite wealth and infinite love. I am perfect in my heaven and ready to Share!"
DISEASE = 4 + 9 + 1 + 5 + 1 + 1 + 5 = 26/8 DESTINY VIBRATION Of POWER.
THE 26/8 says your mind and body are in disequilibrium; you're insecure, feeling inferior, hurt and giving your power away.
* * * SAY this out loud everyday:
" EVERYDAY in everyway I am getting better and better."
" DISEASE, illness and injury are not a natural part of my being. PERFECT health; physically, mentally, emotionally, spiritually, financially and beyond is my natural state of being."
" MONEY is a beautiful energy that flows to me endlessly. I attract it; it's value, essence and spend it on things that are necessary. I love the energy of money and what it brings."
* * *
SAY IT OUT LOUD at least 3x a day:
"I love myself.
I am prosperity: physically, mentally, emotionally, spiritually and financially.
I am ready to serve.
I am pure consciousness and love."
– JULIAN MICHAEL
* * *
GET A GIFT
For WINTER
Special Deals Of
Sacred Numerology with TAROT
& Or Hypnosis Past Life Regressions!
* * * * * *
PROSPERITY PRAYER
"GOD is my un failed infinite supply. Large sums of money and abundance come to me quickly, in peace and in perfect ways. My decision to let Universal Power work for me, frees me from the need to press for what I desire." – Anonymous
* * *
THE WINTER IN NEW YORK IS IN A CLIMATE CHANGE!
CALL 323-384-1333, Text and Message Me.
GO to my Facebook, Linkedin and Instagram for information to Evolve!
THE JANUARY 2017 Newsletter is still being read. Thank you.
PLEASE review, share and see other enlightening Newsletters on my website www.julianmichael.net Learn more about Numerology, Hypnosis and more.
MY Face book Julian Michael group "Numerology Pearls of the Day" is my own version of a mini Newsletter. Enjoy it!
JOIN the group or tell a friend and receive a precious message and photo of inspiration everyday. Use these Pearls of Wisdom as a tool to get aligned to embrace the day and feel Delicious!
RECEIVE the Pearls also on my Twitter: JulianMichael11.
ON Instagram, go to solmagik Be Illuminated!
CALL or Email me for a personal session of being a CELEBRITY NUMEROLOGIST awakening the Celebrity in YOU!.
* * * I am more then ready to serve you with professional insights, career advice, success in your business and personal relationships.
I do Name changes, A Name for your new business, Naming your Baby and or helping you to sell your home.
AS a medium, Reiki Master, Reconnective Healer and Spiritual Teacher, I do House Clearings and physical, mental, emotional and spiritual Exorcisms.
I AM a Hypnotherapist and Past Life Regressionist. I give sessions in Person, Skype . On the phone.
ASK me how Hypnosis is a very life–changing and simple
.
* * *
ENJOY THIS VALENTINE SPECIAL – BREATHE LOVE & SHARE YOUR PASSION OF "2" IN FEBRUARY 2017!
PEACE, BLESSINGS, WITH ALL MY HEART,
LOVE JULIAN xoxo
Photo of Julian Michael by Marc Baptiste
At The Re Touch/Haiti Charity Party