Aug 6, 2016
Comments Off

on August 2016 Newsletter
solmagik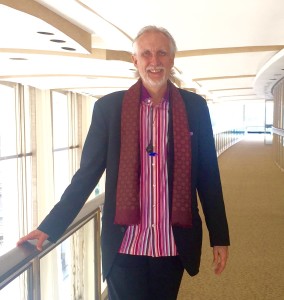 DEARLY BELOVED …
* * * * CELEBRATE AUGUST * * * *
AUGUST = 8 + 3 + 7 + 3 + 1 + 2 = The Trinity of the Power of Beauty and Love = 24/6 DESTINY.
OWN your power in August a 24/6. Connect with the meaning and essence of August honoring the emperor of Rome Augustus. Feel admired, majestic, live in your truth and justice, auspiciousness and YOU ARE THE POWER!
HAPPY BIRTHDAY JULIAN MICHAEL AUGUST + 21 + 2016 (9) = 38/11 PERSONAL YEAR
THANK YOU my beloved friends for all your support and love and expanding my heart. Making it sweeter, kinder, wiser and more loving. In my Master 38/11 PY, I will continue to serve and nurture you with the mysteries of the Universe, ancient secrets, fun, my Heart's and Soul's Desire, Passion and LOVE!
* * *
" Begin to ask your soul today. Show me how to by-pass the lies and the deceptions that are given to me and humanity as a truth. Show me how to see the truth in every situation, in every word, and in every person."
– Gillian Macbeth Louthen
* * *
I AM so happy to share the secrets of AUGUST with YOU!
ACTIVATE YOUR TOOLS OF ALCHEMY IN AUGUST 2016
" Everything in the Universe is number and that number has a meaning."
– Pythagoras, Father of Mathematics and Numerology.
THE SOUL SIGNATURE OF AUUST an 8 SAYS:
– THERE are two circles on top of each other.
– BALANCE and create a bridge to access the information and energy of the bottom circle of the physical, material, money world with the top of the mental, mind and spiritual world.
– HORIZONTALLY take the 8 and nurture humanity with the breasts a metaphor of the Universe and infinite intelligence.
– ACCESS and merge with infinity; Infinite mind, infinite power and infinite love for all your personal and business skills.
– YOU ARE THE POWER!
= EMBRACE alignment and do whatever it takes to have self-discipline, concentration and an intention to what you wish for and how to go about making it real.
– MEDITATE, pray and open your eyes, contemplate and work with the images, words and feelings you experience.
– DO creative visualization to have more wisdom, energy, humility and love.
– READ, study the ancient teachings of prosperity and those of today to be a catalyst and revolutionize success in your life.
– BE confidence to develop your business skills even more.
– MOST diseases are the cause of a weak immune system. Empower it with the right nutritious foods, herbs and vitamins and make it organic when you can.
– LOOK at the 8 as the DNA code, which harbors the Immune systems and all the systems of the body, heart and mind.
– SAY it Out Loud:
" Sickness, disease, any injury is not a normal state of my being. My mind, body and spirit embrace perfect health in every way and everyday."
– ALL your business relationships, interventions and all the dealings will be increased and intensified this month.
– CAREFUL of judgment, avarice, jealousy towards others.
– IS it a surprise to you that Hillary Clinton and Donald Trump are the candidates getting all this insane attention?
– SEE what else is happening in the world that isn't being talked about. Especially congressional bills that are past unbeknownst to the public.
– EVER since I can remember, the USA was always divided the year of the presidential elections doing everything they can to take us away from ourselves living in harmony and Oneness.
HILLARY….HILLARY…HILLARY
WATCH and feel the candidates and their words and their body language. An example is Bernie Sanders embracing Hillary Clinton. Please, do you think he's happy for all the underhanded dealings by the Democratic National Committee and her during his running in the primaries? NO!
– THE Bhagavad-Gita, the sacred teachings of India says, "Nobody is out there except for you."
– WORK on yourself and evolve!
– WHAT part of you: past, present, future now is Donald Trump or Hillary Clinton?
– SAY It Out Loud:
" MONEY is a beautiful energy that flows to me endlessly. I attract it; it's value, essence and spend it on things that are necessary. I love the energy of money and what it brings."
– YOU are a powerful, unique, miracle worker and Miracle maker!
– IF you know someone who is having financial difficulties, see if they embrace spiritual teachings of Prosperity. If not do everything you can to remind them in a charming way to understand to add spiritual prosperity in their life for success.
– LOVE your partner with strength, kindness and learn and grow with each other, enrich each other in oneness and share each other with other's.
* * *
SAY IT OUT LOUD at least 3x a day:
"I love myself.
I am prosperity: physically, mentally, emotionally, spiritually and financially.
I am ready to serve.
I am pure consciousness and love."
– JULIAN MICHAEL
* * *
GET A GIFT
For SUMMER
Special Deals Of
Sacred Numerology Sessions &
Hypnosis Past Life Regressions!
* * * * * *
PROSPERITY PRAYER
"GOD is my un failed infinite supply. Large sums of money and abundance come to me quickly, in peace and in perfect ways. My decision to let Universal Power work for me, frees me from the need to press for what I desire." – Anonymous
* * *
I AM IN NYC GOING WEST SOON!
CALL 323-384-1333, Text and Message Me. GO to my Facebook, Linkedin and Instagram for information to Evolve!
IGNITE MAGIC a 7 IN JULY 2016 Newsletter
Was a great Experience. Thank you.
PLEASE review, share and see other enlightening Newsletters on my website www.julianmichael.net Learn more about Numerology, Hypnosis and more.
MY Face book Julian Michael group "Numerology Pearls of the Day" is my own version of a mini Newsletter has gone over 1790 members and is growing.
JOIN the group or tell a friend and receive a precious message and photo of inspiration everyday. Use these Pearls of Wisdom as a tool to get aligned to embrace the day and feel Delicious!
RECEIVE the Pearls also on my Twitter: JulianMichael11.
ON Instagram, go to solmagik as it's over 720 followers. Be Illuminated!
CALL or Email me for a personal session of being a CELEBRITY NUMEROLOGIST awakening the Celebrity in YOU!.
I am more then ready to serve you with professional insights, career advice, success in your business and personal relationships.
I do Name changes, A Name for your new business, Naming your Baby and or helping you to sell your home.
FEEL POSSESSED?
AS a medium, Reiki Master, Reconnective Healer and Spiritual Teacher, I do House Clearings and physical, mental, emotional and spiritual Exorcisms.
I AM a Hypnotherapist and Past Life Regressionist for over 27 years, I give sessions in Person, Skype or Facetime. 

ASK me how Hypnosis is a very life–changing and simple modality that will bring you wellness of being, success and prosperity.
* * *
YOU ARE THE POWER an 8 IN AUGUST 2016
PEACE, BLESSINGS, WITH ALL MY HEART,
LOVE JULIAN xoxo
Photo of Julian Michael by the magical artist,
photographer Lisa Rosen at Lincoln Center.