Sep 10, 2017
Comments Off

on September 2017 Newsletter
solmagik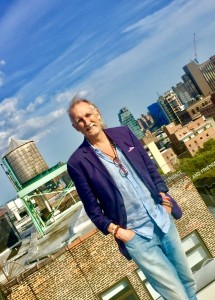 CELEBRATE SEPTEMBER MAGIC 2017!
BELOVED FRIEND,
WELCOME SEPTEMBER a 9:
RESTRUCTURE – REDEFINE – BREAKTHROUGH
LIVE – LOVE – LET GO – LET GOD
WITNESS your successes and how much you've grown and prospered from all the months of January 2017 till this month. Process, then take what serves you to progress. It's your time to really look into your Soul's Mirror and Feel what you've achieved and not.
ASK yourself what do you deserve to do and how will you go about doing it to fulfill your aspirations, dreams and goals. In your journey feel strong, aware, healthy and prosperous for the next 3 months going into 2018. Do IT!
* * * * * *
LET'S DO SOME NUMEROLOGY!
" Everything in the Universe is number and that number has a meaning."
– Pythagoras, Father of Mathematics and Numerology.
* TAKE the letter and put in the number equivalent to find the meaning of the Soul value of a word or Name.
NINE = 5 + 9 + 5 + 5 = 24/6 Destiny
TAKE this 24/6 trinity of beauty Destiny to acknowledge your uniqueness and heart and soul of creative energy. Count your blessings. Go, network and romance the world with Love from your sweet heart.
* * * * * *
THE FORM OF THE 9
VERTICAL line, energy that moves up
A CIRCLE, zero that represents your higher mind, mental, intuitive, spiritual world similar to the top circle of the 8
TOP zero Is also the divine, God consciousness
BE One with the divine and God consciouisness.
* * * * *
THE 9 IN TAROT
THE HERMIT as the ninth Tarot Card is the magician, as you whose matured. See your self outside in the countryside. After much time; studying, attaining wisdom, faith and owning your power you stand with a lantern on a hill.
TAKE this light as the Christ, Buddha – sativa. Chi, Shakti energy of God consciousness embracing you and all your life experiences. Be the wayshower to share your powerful luminosity of kindness, knowledge and love with other's.
* * *
KNOW THE POWER OF HURRICANE IRMA
OR ANY HURRICANE
TAKE the letters and find their Number equivalent to go deeper to understand the Soul's meaning of not only your Name yet the energy of an entity like:
HURRICANE = 8 + 3 + 9 + 9 + 9 + 3 + 1 + 5 + 5 = 52 = 5 + 2 = 7 DESTINY
IRMA = 9 + 9 + 4 + 1 = 23 = 2 + 3 = 5 DESTINY
SUM = 7 + 5 = 12 = 1 + 2 = 3 DESTINY
LET'S ADD the WORD:
TERRORIST = 2 + 5 + 9 + 9 + 6 + 9 + 9 + 1 + 2 = 52 = 5 + 2 = 7 DESTINY
LET'S say a HURRICANE has consciousness. As a 7 like a TERRORIST which is also a 7 Destiny their more then just an angry person or entity that wants to destroy. It's an energy that wants to be heard.
BOTH are sending a message to listen to me as you're not aware of something I'm telling you or you just negate me and or you don't want to understand Me! Hmm?
HURRICANE IRMA a 3 DESTINY is expressive, flowing, unpredictable, very emotional and get out of control. As a natural weather pattern or geo – engineered it can be manipulated and can be talked to.
MEDITATE, PRAY AND SEND HURRICANE IRMA
And all weather patterns your blessings, willingness to listen and communicate your light of love.
* * *
SEPTEMBER is really the 7th month of the Roman calandar yet is the 9th month.
* * * * *
ANOTHER LEVEL OF 9
NUMBER 9, 9, 9, 9, 9, 9….
– Album Revolution 9 by The Beatles
As John Lennon loved the vibration of 9 and was born
Wednesday October 9, 1940 at 6:30 am in Liverpool.
* * * * * *
" Begin to ask your soul today. Show me how to by-pass the lies and the deceptions that are given to me and humanity as a truth. Show me how to see the truth in every situation, in every word, and in every person."
– Gillian Macbeth Louthen
* * *
GO to www.youtube.com
OR
GO TO MY NEW JULIAN MICHAEL CHANNEL & MY FACEBOOK PAGE OF JULIAN MICHAEL
BE EMPOWERED & ENLIGHTENED by 2 MEDITATIONS!
"Julian Tesla Meditation" of 11 minutes to create a Tesla Electromagnetic Field, a solar sun Within and around you ready to create prosperity, love and Miracles!
THE NEW " Julian Healing Meditation" will create a divine smile in your heart and you'll feel whole and ECSTATIC!
* * *
I AM so excited to share more of the secrets of
SEPTEMBER a 9!
* * * * * * * *
ACTIVATE YOUR TOOLS OF ALCHEMY IN SEPTEMBER 2017
THE SOUL SIGNATURE OF
SEPTEMBER a 9 SAYS:
– RESTRUCTURE and redefine your world to Breakthrough!
– GET Ready to speak your truth and what is in your heart's divine garden of Love!
– TO be expressive first be aware of the programs, life patterns, paradigms and philosphies of your parents, parents parents, society, religion, TV, movies and what influences you!
– IF you don't do this be prepared to start spinning out of control and literally you'll get bitten in your ASS!
– RELEASE your tension, anger, frustrations and emotional stress though exercise or scream, yell, pound on pillows and then meditate and pray!
– BE CAREFUL of negativity, selfishness, depression, fear and sadness that make you overreact and crazy!
– SEEK help from a doctor that is allopathic and naturopathic, therapist and or me.
– " THE REPUBLIC" written by Plato speaks about human behavior, the science of how to program society, meaning of justice and immortality of the soul.
– WHEN you read old ancient texts like " The Republic" you'll realize things have not changed much and continue to be reviewed, philosophized, questioned and yet do open your Mind!
– " WE can easily forgive a child who is afraid of the dark, as the real tragedy of life is when men are afraid of the light."
– Plato
– " HUMAN'S are more afraid of the Light inside of them."
– Nelson Mandela
– PYTHAGORAS a great philosopher, mystic, had his own mystery schools, Father of mathematics and Numerology loved and called the 9 " Good and Evil" said:
-" WHEN you seek the truth and know you are love, it embraces the energies of good. Now you understand the difference between positive and negative."
– BREAKTHROUGH to your Imortal Self!
– CONNECT with the eternal joy of your inner magical child.
– FEEL yourself hugged by the notes, rythms, movement of instruments, music, songs to massage your body, tissues and add joy and love to your blood cells, tissues, bones, organs of your heart, body and mind.
– FROM a Fortune Cookie I had last week:
" The book should be a ball of light in one's hand."
– LISTEN to your beloved and come to some kind of solution when there is difference in your thinking and doing.
– MONEY is a 9 Destiny and a beautiful, resourceful, fullfilling energy that I breakdown for you below!
– TITHE your money to help victims of the Hurricane's or other organizations. Please google any and all agencies you donate your time and money including the Red Cross!
KNOWLEDGE iS POWER & USE IT TO SERVE THE GOOD!
– LOVE ….LOVE….LOVE
* * *
* * * THESE AFFIRMATIONS ARE VERY POWERFUL TO POWER – UP, BREAKTHROUGH & PROSPER…
PLEASE SAY THEM OUT LOUD!
– "I am finite mind, infinite knowledge, infinite power, infinite awareness, infinite wealth and infinite love. I am perfect in my heaven and ready to Share!"
DISEASE = 4 + 9 + 1 + 5 + 1 + 1 + 5 = 26/8 DESTINY VIBRATION Of POWER.
THE 26/8 says your mind and body are in disequilibrium; you're insecure, feeling inferior, hurt and giving your power away.
* * * SAY this out loud everyday:
" EVERYDAY in everyway I am getting better and better."
" DISEASE, illness and injury are not a natural part of my being. PERFECT health; physically, mentally, emotionally, spiritually, financially and beyond is my natural state of being."
MONEY = 4 + 6 + 5 + 5 + 7 = 27/9 DESTINY
THE 27/9 asks you to share and know the truth and spirit of this energy of prosperity, wealth and richness known as Money.
SAY this and FEEL IT!
" MONEY is a beautiful energy that flows to me endlessly. I attract it; it's value, essence and spend it on things that are necessary. I love the energy of money and what it brings."
* * *
SAY IT OUT LOUD at least 3x a day:
"I love myself.
I am prosperity: physically, mentally, emotionally, spiritually and financially.
I am ready to serve.
I am pure consciousness and love."
– JULIAN MICHAEL
* * *
GET A GIFT
For FALL WITH
Special Deals Of
Sacred Numerology
& Or Hypnosis Past Life Regressions!
* * * * * *
PROSPERITY PRAYER
"GOD is my un failed infinite supply. Large sums of money and abundance come to me quickly, in peace and in perfect ways. My decision to let Universal Power work for me, frees me from the need to press for what I desire." – Anonymous
* * *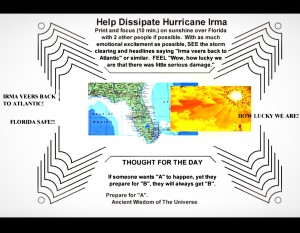 Photo by Jim Grapek who says to see sunshine over
Florida and see hurricane Irma dissipating!
SEND your prayers and Light of Love to everyone involved!
COME TO NYC where I am and give it a HUG!
Thank you for all your Birthday wishes, support and love.
GO to my Facebook: Julian Michael, Twitter: Julian Michael11, LinkedIn: Julian Michael and Instagram: solmagik for a Pearl of Wisdom everyday.
GET information as you see with Jim, events happening in New York and across the country and other stellar things to Evolve!
CALL 323-384-1333, Text and Message Me.
THE AUGUST 2017 Newsletter was lovingly accepted. Thank you.
PLEASE review, share and see other enlightening Newsletters on my website www.julianmichael.net Learn more about Numerology, Hypnosis and more.
MY Face book Julian Michael group "Numerology Pearls of the Day" is my own version of a mini Newsletter. Enjoy it!
JOIN the group or tell a friend and receive a precious message and photo of inspiration everyday. Use these Pearls of Wisdom as a tool to get aligned to embrace the day and feel Delicious!
RECEIVE the Pearls TODAY!
BE Illuminated!
CALL or Email me for a personal session awakening the Celebrity in YOU!.
* * * I am more then ready to serve you with professional insights, career advice, success in your business and personal relationships.
I do Name changes, A Name for your new business, Naming your Baby and or helping you to sell your home.
AS a medium, Reiki Master, Reconnective Healer and Spiritual Teacher, I do House Clearings and physical, mental, emotional and spiritual Exorcisms.
I AM a Hypnotherapist and Past Life Regressionist.
.
SEE me personally, on the phone or SKYPE
* * *
RESTRUCTURE – REDEFINE – BREAKTHROUGH IN THE 9 OF SEPTEMBER 2017
PEACE, BLESSINGS, WITH ALL MY HEART,
LOVE JULIAN xoxo
Photo of Julian by Lisa Rosen