Nov 6, 2015
Comments Off

on November 2015 Newsletter
solmagik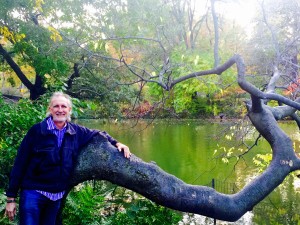 BELOVED FRIEND,
EMBRACE NOVEMBER a Master 11th month in 2015 an 8 Universal Year of Power.
IN Numerology the Master 11 is known as the key to the door of light as the Messenger of the God's! It's the first vibration of the Master Numbers.
*** ADD each letter and its number frequency.
LIGHT = 3+9+7+8+2 = 29/11 Master Destiny Vibration
IN November excel in the Light of your Enlightenment or the Darkness of your Ignorance.
* * *
THE NUMEROLOGY OF HILLARY CLINTON
NAME AT BIRTH IS THE BLUEPRINT OF THE SOUL'S EVOLUTION:
HILLARY DIANE
8+9+3+3+1+9+7 =40/4 4+9+1+5+5=24/6
RODHAM
9+6+4+8+1+4 =32/5
= 96/15/6 Destiny Vibration
NAME THAT IS BEING PUT OUT TO THE PEOPLE:
HILLARY CLINTON
8+9+3+3+1+9+7=40/4 3+3+9+5+2+6+5=33/6
= 73/10/1 Destiny Vibration
BORN:
10 + 26/8 + 1947 (21/3) = 57/12/3 Life Path Pin
PERSONAL YEAR CYCLE GUIDES YOU TO WHAT IS HAPPENING TO YOU FROM BIRTH DATE TO BIRTH DATE:
10/1 + 26/8 + 2015(8) = Master 44/8
I FELT as a Celebrity Numerologist, Hypnotherapist and Life Wizard, that it was time to start a dialogue about the powerful, enchanting and enigmatic possible First Woman President of the USA, Hillary Clinton.
– HER name starts with an H the 8th letter of the alphabet representing power, royalty and she acts like a Queen.
– DESTINY of her Name at Birth, 96/15/6, is that she is a very intelligent woman, Mother, warrior and ambassador to the Earth. She's responsible in her job, dedicated to the people who she works for and the community she serves.
– DESTINY of her Name now and how people feel her is a 73/10/1. A leader, visionary and fearless businesswoman. Her success comes from the 7 of belief that she can make it happen a 10/1, in no matter what she does and will do anything to achieve her goal!
– HILLARY with her two 3's of the 3 of 1947(21/3) and her 3 Life Path Pin, is very intellectual and creative with words. She can excite and communicate in a way that can persuade, manipulate and change people's minds.
– SHE'S born on a very powerful day 26/8 the highest 8 vibration, known as the Zeus or Goddess frequency. She's able to utilize this 8 energy, tireless and never giving up as she ventures into its infinite possibilities.
– HAVING the 8 lawyer and judge vibration, she watches out for the human rights of other's and works for liberty and truth.
– HER Numerology attracts all kinds of light and dark energies. She's a Who's Who of great positions of power as she's here in her incarnation to know how to delegate power!
– GRADUATED from Yale Law School
– WORKED for the Rose Law Firm in Arkansas as a young lawyer.which represented Monsanto and other Biotech industries. She works with them even to this day.
– MARRIED Bill Clinton in 1975 in Arkansas.
– SERVED as Arkansas first lady for 12 years, balancing family, law and her public services.
– FIRST Lady to President Bill Clinton for 8 years.
– THE Secretary of State and US Senator of NY.
– SHE is still being asked about the controversy of Whitewater, the death of the Deputy Whitehouse Council Vince Foster and now Benghazi in 2015.
HILLARY is in a very powerful Master 44/8 Personal Year Cycle now that offers many opportunities and challenges that might even bring her to her knees. She needs to set new priorities and set goals that serve the world running for a higher office or experience an Earthquake!
EARTHQUAKE = 5+1+9+2+8+8+3+1+2+5 = 44 / 8 Destiny Vibration
MADAME Secretaries frequency being born day 26/8, combining at this time with her 44/8 Personal Year is where people, countries and world's can be optimized or destroyed. Amidst the progress and controversy and adversity which this 44/8 energy attracts, there's no one stopping Hillary Clinton becoming President of the USA except for her own doing and:
GOD = 7 + 6 + 4 = 17/8 Destiny Vibration
*** THIS is the Tip of the Iceberg. More To Follow…
* * *
NOVEMBER = 40/4 Destiny Vibration means to believe and have faith in the doors of opportunities that you will create and manifest for your Abundance.
* * * * *
*** TAKE Advantage of my Amazing FALL special deals of Sacred Numerology Sessions and Hypnosis Past Life Regressions!
* * *
11 MINUTES THAT WILL CHANGE YOUR LIFE!
TAKE a magical journey for 11 minutes.
CREATE an electro-magnetic field of "Light Activation" within and around you.
FEEL protected, more productive, empowered, prosperous and illuminated.
OPEN doors of infinite opportunities as you shine and flow in the world of miracles.
LET me know of your magical experiences and be free to share the meditation.
GO to the Q on the upper right hand side of www.youtube.com and put in " Julian Tesla Meditation"
&
SEE The new exciting, erudite and magical new 2016 movie trailer about Nikola Tesla at www.teslafyuniverse.com
* * *
LET me know what you think and feel, as I'm so excited to share with you sacred information and secrets about NOVEMBER 2015.
ACTIVATE YOUR TOOLS OF ALCHEMY IN NOVEMBER 2015
"Everything in the Universe is number and that number has a meaning."
– Pythagoras, Father of Mathematics and Numerology.
THE SOUL SIGNATURE OF NOVEMBER a MASTER 11 SAYS:
– BE the Light of your accomplishments, blessings, joy and kindness.
– COMBAT fear, nervousness, and stress in this very powerful time in your life in this 11 frequency with yoga, exercise, prayer and or something you love to do.
– LIVE in the light of awareness and you'll see and feel the light in others.
– REFLECT on what you've done in the last 10 months and what you wish to do that you haven't.
– WHAT'S it going to take for you to do it? Do it!
– REPEAT 3x every day. " I am a Physical Light Conscious being of Infinite mind, Infinite power, Infinite wealth and Infinite Love. I am ready to serve and share now!"
– ALL relationships; business or personal are very intense now being in the last months of this powerful 2015 an 8 Universal Year of power and beyond.
– BE centered, harmonious, honest, truthful, kind and non-judgmental with all your associations.
– KEEP your aim high, as profit will follow
– THINK out of the box in all your financial endeavors and investments!
– DEAL in all financial transactions with a feeling of altruism and be of service from your heart and in your mind.
– YOU are connected with the angelic realms, your guides and God consciousness.
– WHEN you see an 11 or eleven, what if and imagine loving light intelligent beings are talking to you through this Master Vibration.
" HELLO and how are you? We just want to say we acknowledge you and who you are. Please make a wish and envision it to come true. Thanks."
" Yeah, I want a cup of coffee, but I don't want a
GMO
I like to start my day off without helping
Monsanto."
– "Rock Starbucks" – new song from the new album called "The Monsanto Years" by Neil Young
– EAT and drink healthy and organic when possible for your physical light body foundation and not to get sick!
– READ light – hearted sayings, messages, books and listen to the passion in lyrics of songs to make you feel great and excel!
LOVE YOUR LIGHT OF LOVE….
* * * * * * *
.PROSPERITY PRAYER
"GOD is my un failed infinite supply. Large sums of money and abundance come to me quickly, in peace and in perfect ways. My decision to let Universal Power work for me, frees me from the need to press for what I desire." – Anonymous
* * *
IN NYC❤️
I LOVE the beauty and magic of Fall on the East Coast with my work, speaking engagements and cosmic dance.
CALL 323-384-1333, Text and Message Me. GO to my Facebook, Linkedin and Instagram for more details
MY " BREAK THROUGH & EVOLVE" OCTOBER NEWSLETTER received great responses. Thank you.
PLEASE review, share and see the other enlightening Newsletters on my website www.julianmichael.net Learn more about Numerology, Hypnosis and more.
MY Face book Julian Michael group "Numerology Pearls of the Day" is my own version of a mini Newsletter as it has passed 1560 members and is growing.
JOIN or tell a friend and receive a precious message and photo of inspiration everyday. Use these Pearls of Wisdom as a tool to get aligned and embrace the day and feel great!
RECEIVE the Pearls also on my Twitter, JulianMichael11.
ON Instagram, go to solmagik as it's over 510 followers. Lets go for more.
CALL or Email me for a personal session. Take advantage of my 35 years + expertise of the sacred Science of Numerology.
I am ready to assist you in professional insights, career advice, success in your business and personal relationships and your Soul's Life Purpose.
AS a Hypnotherapist and Past Life Regressionist for over 25 years,I give sessions in Person, Skype or Facetime. 

ASK me how Hypnosis is a very life–changing and simple modality that will bring you wellness of being, success and prosperity.
* * *
EXCEL WITH THE MASTER 11 FREQUENCY IN NOVEMBER 2015
PEACE, BLESSINGS, WITH ALL MY HEART,
LOVE JULIAN xoxo
Photo of Julian Michael by Angela Botta in Central Park