May 9, 2017
Comments Off

on May 2017 Newsletter
solmagik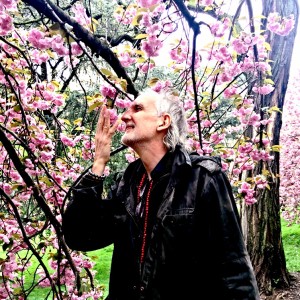 * * * CELEBRATE MAY * * *
BELOVED FRIEND,
WELCOME to MAY a 5 fascinating, engaging, sexy and transformative energy. Discover its secrets so you'll grasp more of the truth of what is going on and be able to Optimize your mind, body and spirit!
* * *."
MAY = 5 + 1 + 7 = 13/4 SOUL'S DESTINY
THE 13/4 is a Karmic vibration which is a big Stop sign.
IT says " Hey, you have a tendency of being disorganized, undisciplined and feel that you don't need to do anything as you'll be taken care of."
"HA!"
"NOT only do you need to be organized yet be strong, flexible and free and capable to work or called on to do antthing at a moments notice."
"BE the builder, architect and producer, conscious as a 4 to open doors of opportunities to create and manifest Miracles and empower others!"
* * * * *
" Begin to ask your soul today. Show me how to by-pass the lies and the deceptions that are given to me and humanity as a truth. Show me how to see the truth in every situation, in every word, and in every person."
– Gillian Macbeth Louthen
* * *
GO to www.youtube.com
YouTube
www.youtube.com
Enjoy the videos and music you love, upload original content, and share it all with friends, family, and the world on YouTube.
GO TO MY NEW JULIAN MICHAEL CHANNEL
& MY FACEBOOK PAGE OF JULIAN MICHAEL
BE EMPOWERED by 2 MEDITATIONS!
"Julian Tesla Meditation" of 11 minutes to create a Tesla Electromagnetic Field, a solar sun Within and around you ready to create prosperity, love and Miracles!
THE NEW " Julian Healing Meditation" will create a divine smile in your heart and you'll feel ECSTATIC!
ALSO
THE FOX "New Years Predictions 2017″ Video:
http://www.fox5ny.com/good-day/226619586-video
* * * * *
MAY means " have power" related to the Dutch and german morgen.
* * *
ACTIVATE YOUR TOOLS OF ALCHEMY IN MAY 2017
" Everything in the Universe is number and that number has a meaning."
– Pythagoras, Father of Mathematics and Numerology.
THE SOUL SIGNATURE OF MAY a 5 SAYS:
– BE FREE!
– FREEDOM doesn't mean to be radical, crazy and doing what you want.
– BE aligned, harmonious, organized, controlled and know where your strength lies.
– LOOK at my form.
– AN inverted C with a line streaming upwards with a radical 90 – degree turn.
– REFLECT on your history of past experiences with the inverted C facing the past.
– REVIEW and take what serves you as you're about to move upwards. Know that you need to lighten your load as you can not take everything with you.
– AS you move up also surrender to your ascension and feel free as you meet up with the ultimate kicker and challenges that are totally unexpected.
– A 90 degree turn to the right.
– THIS 5 or May month can trigger you to be nervous, anxious and afraid to move forward and acts a metaphor of your life and how you deal with the world around you.
– BREAKTHROUGH!
– EMBRACE your 5 sences, get physical and connect with the deliciousness and power of the 5 elements of Mother Earth energy. Have the confidence to flow with this change, fearless and ready for new things in your life.
– ADOPT new concepts, ideas and solutions being progressive in creating tools to promote your growth.
– FEEL attractive, luminous and magnetic!
– IMPROVE yourself with something that you really wish to do and has been hidden in your heart.
– TAKE up a new hobby or something that puts a smile on your face.
– DO NOT be swayed, seduced, hynotized by the media, governments or the play of the Matrix that is taking place that can prevent you to do what you're true purpose is.
– MOVE your body through exercise, walking and your mind with yoga, biking, tennis and dance.
– LOVE your body, sensuality, sexuality as this May 5 energy is Hot!
– BE cognoscente of the weather, global warming and its unpredictability that is natural or man-made.
– PLEASE know and google SAI which is Stratospheric, Aerosol, Injection.
– THIS is a fancy way of not saying geo-engineering or chemtrails spoken recently to the Council Of Foreign Relations by the CIA Director. Google It!
– EAT and drink healthy and organic when you can.
– BE around conscious change artists and promote Wisdom!
* * *
SAY IT OUT LOUD!
– "I am finite mind, infinite knowledge, infinite power, infinite awareness, infinite wealth and infinite love. I am perfect in my heaven and ready to Share!"
DISEASE = 4 + 9 + 1 + 5 + 1 + 1 + 5 = 26/8 DESTINY VIBRATION Of POWER.
THE 26/8 says your mind and body are in disequilibrium; you're insecure, feeling inferior, hurt and giving your power away.
* * * SAY this out loud everyday:
" EVERYDAY in everyway I am getting better and better."
" DISEASE, illness and injury are not a natural part of my being. PERFECT health; physically, mentally, emotionally, spiritually, financially and beyond is my natural state of being."
" MONEY is a beautiful energy that flows to me endlessly. I attract it; it's value, essence and spend it on things that are necessary. I love the energy of money and what it brings."
* * *
SAY IT OUT LOUD at least 3x a day:
"I love myself.
I am prosperity: physically, mentally, emotionally, spiritually and financially.
I am ready to serve.
I am pure consciousness and love."
– JULIAN MICHAEL
* * *
GET A GIFT
For SPRING
Special Deals Of
Sacred Numerology with TAROT
& Or Hypnosis Past Life Regressions!
* * * * * *
PROSPERITY PRAYER
"GOD is my un failed infinite supply. Large sums of money and abundance come to me quickly, in peace and in perfect ways. My decision to let Universal Power work for me, frees me from the need to press for what I desire." – Anonymous
* * *
OPTIMIZE YOUR BODY, HEALTH & MIND
GO to my Facebook, Twitter, Linkedin and Instagram for information to Evolve!
CALL 323-384-1333, Text and Message Me.
THE APRIL 2017 Newsletter was nicely accepted. Thank you.
PLEASE review, share and see other enlightening Newsletters on my website www.julianmichael.net Learn more about Numerology, Hypnosis and more.
MY Face book Julian Michael group "Numerology Pearls of the Day" is my own version of a mini Newsletter. Enjoy it!
JOIN the group or tell a friend and receive a precious message and photo of inspiration everyday. Use these Pearls of Wisdom as a tool to get aligned to embrace the day and feel Delicious!
RECEIVE the Pearls also on my Twitter: JulianMichael11.
ON Instagram, go to solmagik Be Illuminated!
CALL or Email me for a personal session of being a CELEBRITY NUMEROLOGIST awakening the Celebrity in YOU!.
* * * I am more then ready to serve you with professional insights, career advice, success in your business and personal relationships.
I do Name changes, A Name for your new business, Naming your Baby and or helping you to sell your home.
AS a medium, Reiki Master, Reconnective Healer and Spiritual Teacher, I do House Clearings and physical, mental, emotional and spiritual Exorcisms.
I AM a Hypnotherapist and Past Life Regressionist. I give .
sessions in Person, Skype or On the phone.
ASK me how Hypnosis is a very life–changing and simple
.
* * *
DISCOVER THE SECRETS OF MAY A "5" TO OPTIMIZE IN THIS MAY NEWSLETTER 2017!
PEACE, BLESSINGS, WITH ALL MY HEART,
LOVE JULIAN xoxo
Photo of Julian Michael captured in Central Park by the beautiful photography of Lisa Rosen