Mar 8, 2019
Comments Off

on March 2019 Newsletter
solmagik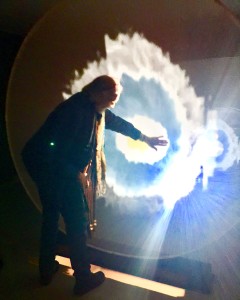 Hi,
BE EXPLOSIVE IN YOUR EXPRESSION IN A 3 of MARCH!
* * *
MARCH is from Martius being Mars the Roman God of War and the festivals that rocked the people in his honor.
* * *
LET'S DO SOME NUMEROLOGY!
" Everything in the Universe is number and that number has a meaning."
– Pythagoras, Father of Mathematics and Numerology.
NUMEROLOGY – THE LETTERS & NUMBER VALUES
A = 1 J = 10 S =19 1
B = 2 K = 11 T = 20 2
C = 3 L =12 U = 21 3
D = 4 M =13 V = 22 4
E = 5 N =14 W =23 5
F = 6 O =15 X =24 6
G = 7 P = 16 Y = 25 7
H = 8 Q =17 Z = 26 8
I = 9 R =18 9
TO go deeper to discover the soul meaning of a word, take it's letters and put in it's number equivalent.
* * *
THE SECRETS OF THE SOUL DESTINY OF MARCH
MARCH = 4 + 1 + 9 + 3 + 8 = 25/7 Destiny
EMPOWER others with the foundation letter of M. Flow into your 7 Destiny of the form of 7. A parabolic antennae facing the Earth to embrace it's nutrients. Protect yourself, be responsible to serve, nurture the people around you.
AWAKEN the antennae pointing to the stars of the philosopher that turns people onto happiness and beauty within. Dance, paint the heavens with passion. SPEAK to the world of your Soul's internal journey and the mysteries of the Universe.
* * *
GO DEEPER INTO THE 3 ENERGYOF MARCH 2019
FIND a comfortable place where you can relax and feel very comfortable. Ok.
TAKE a few deep breaths. As you breathe go deeper relaxed with each breath you take. Close your eyes and relax your eyes. Go into a place behind your eyes, listen to your breath and heart beat and go even deeper, deeper relaxed. With each exhale going deeper and deeper relaxed.
IMAGINE that you'e sitting at your third eye looking at the word MARCH 2019 on a illuminated golden door in front of you. Ask permission to enter this magical place.
GREAT. Now ask, what is it that you need to know about MARCH 2019 and the energy and what it wishes to tell you about yourself.
LOOK at the door as it opens and enter. Welcome to the world of MARCH 2019. Witness what you see, feel and hear. Allow all your senses to be open.
LISTEN to the whispers, wonders inside the golden door.
ASK also what you deserve to know about 2019 a 3 Energy vibration as well and your Life Purpose as you move forward.
After a few moments and or minutes go back through the door you came through, see it closed and say thank you.
OPEN your eyes and sit with your self. Reflect on what just happened. Write it down. Get ready for a glorious magical day.
* * *
DONALD TRUMP & MICHAEL COHEN:
THE ODD COUPLE
*** DONALD TRUMP = 3 DESTINY
BORN : 6 + 14/5 + 1946 ( 20/2) = 40/4 LIFE PATH PIN #
PERSONAL YEAR CYCLE: 6 + 14/5 + 2018 ( 11/2 as his last Birthday Year) = 31/4
– THE President is a 4 Life Path Pin # and is in a 4 Personal Year Cycle til his 2019 June 14 Birthday. A major revolution is taking place as his foundation is being shaken.
– HE will continue in this 4 to be out spoken, obstinate, going into the deepest part of his acting Soul his 3 Destiny with no holds barred as President.
DONALD TRUMP as a Houdini is delivering smoke and mirrors. The News, Media, all the books sold and talks are taking advantage, raking in lots of money, advertisements with the energy of Donald Trump.
YOU have to do you're own research to know what is going on in the world other then Trump's world.
HERE IS TRUMP'S LAWYER, FIXER, FRIEND
*** MICHAEL COHEN = 6 DESTINY
BORN 8 + 25/7 + 1966 ( Master 22/4 ) = 55/1 LIFE PATH PIN
PERSONAL YEAR CYCLE: 8 + 25/7 + 2018 ( 11/2 as his last birthday Year) = Master 44/8
WELCOME to a powerful, wise, calculating, soulful director, soldier, magician that walks Hell and Heaven. He takes the road that motivates him to move forward as a Master 55/1 LPP.
A Master 44/8 Personal Year that he's in til his next 2019 Birthday is so powerful yet the last 8 years is staring at him.
WELCOME to the energy of Justice, Truth, Saturn in Astrology as the Judge. The 8 of Karma of what Michael has sown now he'll reap. One house committee infront of the other is happening, for him to come clean about protecting their deals and lying for Trump.
WHEN he goes into his 9 Personal Year, August 25th a shift will take place. Michael will start reflecting on what he's done, why he did it and cleaning all his closets Physically, Mentally, Emotionall and Spiritually.
A pardon by Donald Trump is a remote possibility in this period or the 1 Personal Year of new beginnings a year later.
DONALD & MICHAEL THE POSITIVE & NEGATIVE VIBRATIONS OF THEIR RELATIONSHIP
GO to the website of www.julianmichael.net and discover Finding The Keys To A Relationship by knowing the Birthdates.
DONALD = 4 LIFE PATH PIN #
MICHAEL = ! LPP #
POSITIVE KEY – 4 + 1 = 5
DONALD and MICHAEL lived life as an adventure as a 5. They both did things out of the box.
TRUMP used Michael's expertise to solve any problems, He was the President's special advisor, the fixer who dealt with Donald's kundalini with Porn actresses and more.
THERE is a magnetism, respect, drama, intrigue as Donald felt that Michael could do anything to save him. In a strange way they turned each other on. For over 10 years together they were free to do what they wished to do. To raise their families, be happy, stimulated and create their fortunes.
NEGATIVE KEY – 4 – 1 = 3
CRITICISM and lies hurt them as the voice of the justice system started to suffocate all their creative and productive energy. Their adventurous fire started smoldering, weakened them and brought exhaustion into their relationship.
DONALD TRUMP PIN NUMBER from his birthdate is:
6 + 5 + 2 = 4
MICHAEL COHEN PIN NUMBER is:
8 + 7 + Master 22/4 = Master 55/1
DONALD has a 4 and MICHAEL a Master 22/4 which means they have great opportunities with each other and challenges.
MANY opportunities of building, buying properties, making money as well as contacts occurred in empowering each other.
THE challenge shows, who was the brains, the organizer, architect, a father in this 4 energy? I feel they exchanged roles in their bromance.
IT'S showing that their contracts, holdings and investments, reality got totally lawless and out of control. They got caught and Michael faces a lengthy jail term. A Pandora's box of infinite, frightening energies has occurred To both.
" Blind loyalty to Donald Trump caused Path Of Darkness. It was my duty to cover up his dirty deeds."
– MICHAEL COHEN
" He did bad things unrelated to Trump and is lying in order to reduce his prison time."
– DONALD TRUMP
MORE TO BE REVEALED…AND WHAT ABOUT YOUR NUMEROLOGY AND WHAT IT SAYS….LET'S TALK!!!
* * *
SAY IT OUT LOUD ONTO THE HEAVENS:
" I AM PERFECT creating my HEAVEN here on Earth ready to act and serve!"
* * *
ACTIVATE YOUR TOOLS OF ALCHEMY IN MARCH 2019!
THE SOUL SIGNATURE OF
MARCH a 3 SAYS:
– EXPRESS your Uniqueness.
– WATCH others when you speak to see, feel if they understand you.
– READ out loud a few minutes, especially if you do not like your voice.
– SPEAK not only with your mouth but your heart.
– LISTEN to what is being said carefully and what is not being said.
– WHAT would you like to do that is artistic, creative on top of what you do or discovering a talent you have?
– TAKE your children, nephews, niece or go with your friends family to a restaurant, playground, entertainment center, a walk in the park and have Fun.
– SAY hello to a picture of yourself as a child.
– TELL your child how sweet, beautiful, smart, sensitive, imaginative, intuitive and loving they are.
– VISUALIZE giving your child a hug and say, " Thank you for everything you did, I love you and keep on being Fantastic."
" YOU'RE never too old, too wacky, too wild, to pick up a book and read it to a child."
– DR. SEUSS
– VISIT a museum look at the art works and become the colors, shapes, shadows, and forms.
– STOP being alone and be around people.
– SING, Chant or do it with a group, to feel the vibration.
– WHEN you are around music, feel it and it's notes dancing in your blood and massaging your organs.
– GET out and feel the sun's warmth, deliciousness on your lips.
– EVERY TIME you receive money in your hands, imagine and put on the bill or the number on your phone with 3 more zero's.
– GIVE flowers, a gift, organic perfume, cologne, tickets to a show, A certificate to your favorite restaurant, a message, Numerology session to a beloved friend, lover, your mate.
' Choose empowering thoughts so that you make empowering decisions." – PAUL HOFFMAN of The Success Creation Institute.
KNOW THE POWER OF:
MONEY = 4 + 6 + 5 + 5 + 7 = 27/9 SOUL DESTINY
THE 27/9 asks you to share and know the truth and spirit of this energy of prosperity, wealth and richness known as Money.
NOW FOR SOMETHING DIFFERENT!
" In order to de-escalate nuclear crisis with NK, We need to understand why Kim Jong -un is holding on so tightly to their nuclear weapons – it is because he sees them as his only deterrent from the US coming in and trying to topple his regime." Rep. Tulsi Gabbard , D-Hawaii
IS this the only democratic candidate that is making sense?
WHAT do you THINK? Please Share!
* * *
* Begin to ask your soul today. Show me how to by-pass the lies and the deceptions that are given to me and humanity as a truth. Show me how to see the truth in every situation, in every word, and in every person."
– Gillian Macbeth Louthen
* * * * *
GO to www.youtube.com
OR
GO TO MY NEW JULIAN MICHAEL CHANNEL & MY FACEBOOK PAGE OF JULIAN MICHAEL
TRANSFORM & BE ENLIGHTENED by 2 MEDITATIONS IN THE FUTURE IN OTHER LANGUAGES
"Julian Tesla Meditation" of 11 minutes to create a stellar Tesla Electromagnetic Field within and around you to go and light up Humanity!
THE NEW " Julian Healing Meditation" of 12 minutes will create a divine smile in your heart as you'll feel whole, healed and ready to create Magic!
* * *
SPEAK LOVE!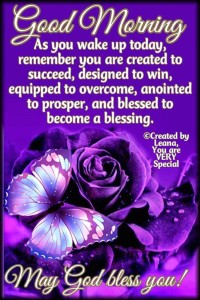 * * *
PROSPERITY PRAYER
"GOD is my un failed infinite supply. Large sums of money and abundance come to me quickly, in peace and in perfect ways. My decision to let Universal Power work for me, frees me from the need to press for what I desire." – Anonymous
* * *
GET AN ENLIGHTENING GIFT
FOR YOU & OR A FRIEND
OF NUMEROLOGY
& OR PAST LIFE HYPNOSIS
TEXT – CALL ME NOW!
* * * * * *
SIGN UP FOR:
PEARLS OF THE DAY – AS A DAILY HAPPENING!
GO to my Facebook: Julian Michael, Twitter: Julian Michael11, LinkedIn: Julian Michael and Instagram: solmagik to recieve a Pearl of the Day as a Pearl of Wisdom everyday.
GET information of events as well, happening in New York and across the country and other stellar things to Evolve in the Pearls of the Day.
CALL 323-384-1333, Text and Message Me.
THE FEBRUARY 2019 VALENTINE NEWSLETTER had a lovely response! Thank you.
PLEASE review, share and see other enlightening Newsletters on my website www.julianmichael.net Learn more about Numerology, Hypnosis and more.
RECEIVE the Pearls TODAY!
BE Empowered and Illuminated!
CALL or Email me for a personal session awakening the Celebrity in YOU!.
* * * I am more then ready to serve you with professional insights, career advice, success in your business and personal relationships.
I do Name changes, A Name for your new business, Naming your Baby and or helping you to sell your home.
AS a medium, Reiki Master, Reconnective Healer and Spiritual Teacher, I do House Clearings and physical, mental, emotional and spiritual Exorcisms.
SEE me personally, on the phone, SKYPE – solmagik, Message me – Julian Michael
* * *
BE POWERFUL & EXPLOSIVE IN YOUR EXPRESSION IN MARCH 2019
PEACE, BLESSINGS, WITH ALL MY HEART,
LOVE JULIAN xoxo
Photo of Julian Michael @ The Rubin Museum by Molly C.