Mar 11, 2017
Comments Off

on March 2017 Newsletter
solmagik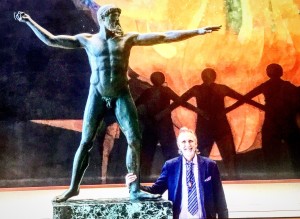 HAPPY MARCH 2017
BELOVED FRIEND,
YOU are a miracle of infinite dimensions ready to awaken your true potential, purpose and in March a 3, your creative artistic genius.
* * * * * *
" Every child
is an artist
the problem is staying an artist
when you grow up."
– Pablo Picasso
* * * * * *
THE POWER OF YOUR NAME
THE NAME OF BIRTH:
is your blue print of your evolution. Past – Present – Future – Now soul's Destiny.
IN the last month the artist, musician, singer genius of Alicia Keys has been all over TV, radio and the Media.
I wanted to know more about her and how she ticks.
* * *TAKE the Name and add the letters to the corresponding frequencies to find the Soul's Vibration
EXAMPLE:
ALICIA = 1 + 3 + 9 + 3 + 9 + 1 = 26 Soul's Destiny (SD)
AUGELLO = 1 + 3 + 7 + 5 + 3 + 3 + 6 = 28/1 UD
KEYES = 2 + 5 + 7 + 5 = 1 = 17/8 SD
SUM = 71/8 SOUL'S DESTINY
THE SOUL'S DESTINY 71/8 is disciplined, driven, determined, dynamic, the boss, producer and embraces truth and justice.
ALICIA as an 8 is an artist, singer that expresses and celebrates her love for anything that is right and of political correctness. She does not let anything get in her way of the power of her heart. She knows the laws of prosperity to create, manifest and make a difference in the world.
THE NAME YOU USE:
is what you're putting out to humanity and how you wish them to feel, see and react to you in that vibration.
ALICIA = 1 + 3 + 9 + 3 + 9 + 1 = 26/8 SD
KEYS = 2 + 5 + 7 + 1 = 15/6 SD
SUM = 26/8 + 15/6 = 41/5 Soul's Destiny
THE 41/5 of Alicia disturbs people in a charming way. Very revolutionary, an activist and a teacher of freedom.
SHE is confident, progressive and a poet of words. Alicia is awakened in all her senses and beyond, sensual, on fire with her kundalini energy. She's a sha -woman, Hierophant and progressive thinker.
ALICIA in her genius awakens you to your highest potential and stimutes you to create and manifest miracles!
WHAT ARE YOUR NUMBERS and what do they say about your Soul's Destiny?
* * * * * *
" Begin to ask your soul today. Show me how to by-pass the lies and the deceptions that are given to me and humanity as a truth. Show me how to see the truth in every situation, in every word, and in every person."
– Gillian Macbeth Louthen
* * *
GO to www.youtube.com
YouTube
www.youtube.com
Enjoy the videos and music you love, upload original content, and share it all with friends, family, and the world on YouTube.
GO TO MY NEW JULIAN MICHAEL CHANNEL
& MY FACEBOOK PAGE OF JULIAN MICHAEL
BE EMPOWERED by 2 MEDITATIONS!
"Julian Tesla Meditation" of 11 minutes to create a Tesla Field, a solar sun of your full potential within and around you ready to create Miracles!
THE NEW " Julian Healing Meditation" will create a divine smile in your heart and you'll feel great!
ALSO
THE FOX "New Years Predictions 2017″ Video:
http://www.fox5ny.com/good-day/226619586-video
* * * * * *
I AM so happy to share the secrets of MARCH 2017 with you!
* * *
ACTIVATE YOUR TOOLS OF ALCHEMY IN MARCH 2017
" Everything in the Universe is number and that number has a meaning."
– Pythagoras, Father of Mathematics and Numerology.
THE SOUL SIGNATURE OF MARCH a 3 SAYS:
– AWAKEN to express your creative genius!
– SPEAK your heart and soul, sing, dance, write, paint and sculpt.
– LISTEN!
" Silence is Golden"
– Ancient Texts
BREATHE joy and gratitude into your heart and mind and breathe it out into the world!
– BE more passionate in your dealings with life to create opportunities, make money and to live in prosperity.
– WHAT best system of phone, computer, ipad, internet works for you.
– KNOW everything about them and use all their capabilities.
– PLEASE do not go to bed angry, bewildered and sad with your partner.
– MAKE – up no matter what it takes for you to go to bed relaxed and with closure or you're in danger to live in HELL!
– BE inspired to meditate, day dream and enter your imagination which is a doorway to intuition and the psychic powers and beyond.
– INSTEAD of speaking with words to your dog, cat, fish or animal try this as well.
– START communicating with pictures that you form in your mind and send them to the animal.
– BE open in your mind to think, feel pictures in your mind and believe that's your pet sending them to you as telepathy.
WELCOME to animal communication that is an exchange beyond your wildest dreams.
– TALK this way to your plants, flowers and Mother Nature.
– " SMILE and the whole world will smile with you."
– BE aware of your dreams and the messages that you're receiving to assist you in directing your life.
– MY Bible of dreams is " The Dream Book" by Betty Bethards. Get it as it'll change your life!
– IN Latin Ordo ab Chao means " Order out of Chaos," a very powerful slogan of secret societies and the 33rd degree Freemasons.
– LOOK at history as governments, media and the Matrix love chaos.
– RUSSIA is in the news everywhere. They are back as spies on major series and being touted as the bad guys!
– DO not be manipulated and seduced by the media and Matrix to create bitterness, anger, and hate in your heart. Go into the soul of what is really going on. Wake up!
– LAUGH to move your face, heart, create happy blood and rejuvenate, regenerate your cell memory, DNA and Soul.
– HAVE a conversation with the foods and drink that are about to enter your body. Ask, " Are you good for me and will you make me feel healthy and great."
LOVE – LOVE – LOVE IN MARCH 2017!
* * * * *
" I am infinite mind, infinite knowledge, infinite power, infinite awareness, infinite wealth and infinite love. I am perfect in my heaven and ready to Share!"
DISEASE = 4 + 9 + 1 + 5 + 1 + 1 + 5 = 26/8 DESTINY VIBRATION Of POWER.
THE 26/8 says your mind and body are in disequilibrium; you're insecure, feeling inferior, hurt and giving your power away.
* * * SAY this out loud everyday:
" EVERYDAY in everyway I am getting better and better."
" DISEASE, illness and injury are not a natural part of my being. PERFECT health; physically, mentally, emotionally, spiritually, financially and beyond is my natural state of being."
" MONEY is a beautiful energy that flows to me endlessly. I attract it; it's value, essence and spend it on things that are necessary. I love the energy of money and what it brings."
* * *
SAY IT OUT LOUD at least 3x a day:
"I love myself.
I am prosperity: physically, mentally, emotionally, spiritually and financially.
I am ready to serve.
I am pure consciousness and love."
– JULIAN MICHAEL
* * *
GET A GIFT
For WINTER
Special Deals Of
Sacred Numerology with TAROT
& Or Hypnosis Past Life Regressions!
* * * * * *
PROSPERITY PRAYER
"GOD is my un failed infinite supply. Large sums of money and abundance come to me quickly, in peace and in perfect ways. My decision to let Universal Power work for me, frees me from the need to press for what I desire." – Anonymous
* * *
THE WINTER IS LEAVING NEW YORK & LET'S TAKE A WALK & TALK NUMBERS!
CALL 323-384-1333, Text and Message Me.
GO to my Facebook, Linkedin and Instagram for information to Evolve!
THE FEBRUARY 2017 VALENTINE SPECIAL Newsletter was AWESOME. Thank you.
PLEASE review, share and see other enlightening Newsletters on my website www.julianmichael.net Learn more about Numerology, Hypnosis and more.
MY Face book Julian Michael group "Numerology Pearls of the Day" is my own version of a mini Newsletter. Enjoy it!
JOIN the group or tell a friend and receive a precious message and photo of inspiration everyday. Use these Pearls of Wisdom as a tool to get aligned to embrace the day and feel Delicious!
RECEIVE the Pearls also on my Twitter: JulianMichael11.
ON Instagram, go to solmagik Be Illuminated!
CALL or Email me for a personal session of being a CELEBRITY NUMEROLOGIST awakening the Celebrity in YOU!.
* * * I am more then ready to serve you with professional insights, career advice, success in your business and personal relationships.
I do Name changes, A Name for your new business, Naming your Baby and or helping you to sell your home.
AS a medium, Reiki Master, Reconnective Healer and Spiritual Teacher, I do House Clearings and physical, mental, emotional and spiritual Exorcisms.
I AM a Hypnotherapist and Past Life Regressionist. I give sessions in Person, Skype On the phone.
ASK me how Hypnosis is a very life–changing and simple
.
* * *
ACTIVATE – BE INSPIRED – SHARE YOUR CREATIVE GENIUS OF "3" IN MARCH 2017!
PEACE, BLESSINGS, WITH ALL MY HEART,
LOVE JULIAN xoxo
Photo by Tamara at the United Nations