Jun 10, 2017
Comments Off

on June 2017 Newsletter
solmagik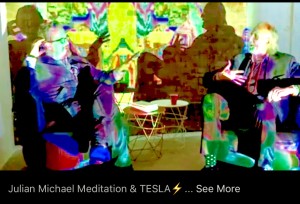 * * * CELEBRATE JUNE* * *
BELOVED FRIEND,
WELCOME to JUNE the sixth month and a 6 energy to express love, passion and the peace in your heart as you wish to share it with others. OR as all numbers have duality, you can be envious, jealous, spout gossip and Hate. Your choice! Yet please choose Love.
LET'S look at and discuss the form and energy of the 6 of June.
* * * * * *
EXPERIENCE THE MANY DIMENSIONS OF THE 6 ENERGY
IT'S an open circle with an arm over it.
THIS arm is divine protection.
A circle that has no beginning or end.
THE Egyptians created rings to symbolize " Love is Everlasting."
SEE the circle as a mouth that speaks, sings, breathes and shares the air with all sentient beings.
ALL the openings of your body represent the circles like your nostrils, ears, reproductive organs and more.
JOURNEY in these circles, portals and gateways and ask what do I need to know to better myself.
EXPRIENCE the circle as your stomach that deserves proper nutrition and care.
OR pregnant with a child, ideas or a new strategy in your business.
WATCH from your 6th Chakra or 3rd eyes being open to the psychic powers you have.
WITNESS the top of the 6 of the arm as a spiral of expression to release any jealousy, envy, hate or insecurity you hold.
SOAR beyond your wildest dreams with the infinite, ever reaching arm of the divine of your 6.
* * *
JUNE is named after the Roman Goddess Juno that protects women and marriage. In the English origin it is the "vital force".
* * * * *
A GREAT QUOTE
I was thinking about our present situation of wars that seem to be going on and born everywhere you look. On top of that President Trump signed a 110 Billion arms deal with Saudia Arabia.
THE Numbers talk to me wherever I go. I see that 110 Billion has an 11 energy.
LIGHT = 3 + 9 + 7 + 8 + 2 = 29/11 Soul's Destiny of being the peacemaker, diplomatic and illuminated. The opposite of LIGHT is ignorance, embracing war and living in DARKNESS.
IT' S time to put more money not just into the military complex yet into education, healing our military service personal, better food, water and clothing especially for the less fortunate.
" WE should feel fed up with the violence and killing going on around us. If a human being is killed by an animal, it's sad, but if a human being is killed by another human being it's unthinkable. We have to make a special effort to think of each other as fellow human beings, as our brothers and sisters."
– Dalai Lama
* * *
GREEN JAVITS FESTIVAL IN NYC
SATURDAY JUNE 10 & SUNDAY 11th
FOR more information and tickets go to www.greenfestivals.org
COME and HEAR Me Speak SATURDAY 11:45 – 12:30 pm
NUMEROLOGY : A VITAL TOOL FOR YOUR PERSONAL, HOLISTIC & BUSINESS EMPOWERMENT
JOIN US @
PEACE BOOTH #382
* * * * * *
" Begin to ask your soul today. Show me how to by-pass the lies and the deceptions that are given to me and humanity as a truth. Show me how to see the truth in every situation, in every word, and in every person."
– Gillian Macbeth Louthen
* * *
GO to www.youtube.com
YouTube
www.youtube.com
Enjoy the videos and music you love, upload original content, and share it all with friends, family, and the world on YouTube.
GO TO MY NEW JULIAN MICHAEL CHANNEL
& MY FACEBOOK PAGE OF JULIAN MICHAEL
BE EMPOWERED by 2 MEDITATIONS!
"Julian Tesla Meditation" of 11 minutes to create a Tesla Electromagnetic Field, a solar sun Within and around you ready to create prosperity, love and Miracles!
THE NEW " Julian Healing Meditation" will create a divine smile in your heart and you'll feel whole and ECSTATIC!
* * *
ACTIVATE YOUR TOOLS OF ALCHEMY IN JUNE 2017
" Everything in the Universe is number and that number has a meaning."
– Pythagoras, Father of Mathematics and Numerology.
THE SOUL SIGNATURE OF JUNE a 6 SAYS:
– LOVE is in the air!
– IMPORTANT to love who you are, where you live and what your doing. Why? Because you're doing it in June.
– BE more aware of what is happening and take responsibility if needed in your home, family, marriage, with a partner and work place.
– YOUR work place is your heart place.
– WORK and find the solutions with any family problems as they will show up as dysfunctions in your business.
– STOP supporting relationships that don't work and be around people of passion.
– LISTEN in a close relationship to each other and exchange with love in your heart.
– BABY yourself with a massage, facial and calm, relaxing, delicious bath with lavender, marjoram and other sacred oils.
" NO one has ever been angry at another human being. We're only angry at our story of them."
– Byron Katie
– SEND love to all your worries.
– SO important to be aware of your self talk as your heart, brain, every organ, bone, tissue, blood cell and most of all you are listening.
– CAREFUL of getting to much involved and loosing your mind with Trumps escapades, the media, news channels, governments, Matrix game playing and the supposed war drums drumming.
WATER = 5 + 1 + 2 + 5 + 9 = MASTER 22/4 SOUL'S DESTINY
WATER a 22/4 is the building block of Life. It has an intelligence that nurtures, rejuvenates,, regenerates the body, DNA and gives life force to every sentient being.
– DRINK fresh, healthy and high PH water.
– TWO movies that I've seen that have inspired me about the environment, self discovery, healing and are beautiful bodies of work.
1 – "ROOTED IN PEACE" By Greg Reitman
2 – Go to WWW.FORCEBLUETEAM.ORG and see the trailer.
– FIND the right organization, people and or movement that suits you in your love for being a protector of Mother Earth.
– BEFORE you give a donation to any group no matter how popular they are on TV, radio or in society google them and find out what percentage of the money that they receive they give back. You will be very surprised!
– HAVE a strategy with a plan of action and vision being in control in your greatness.
LOVE….LOVE…..LOVE
* * *
SAY IT OUT LOUD!
– "I am finite mind, infinite knowledge, infinite power, infinite awareness, infinite wealth and infinite love. I am perfect in my heaven and ready to Share!"
DISEASE = 4 + 9 + 1 + 5 + 1 + 1 + 5 = 26/8 DESTINY VIBRATION Of POWER.
THE 26/8 says your mind and body are in disequilibrium; you're insecure, feeling inferior, hurt and giving your power away.
* * * SAY this out loud everyday:
" EVERYDAY in everyway I am getting better and better."
" DISEASE, illness and injury are not a natural part of my being. PERFECT health; physically, mentally, emotionally, spiritually, financially and beyond is my natural state of being."
" MONEY is a beautiful energy that flows to me endlessly. I attract it; it's value, essence and spend it on things that are necessary. I love the energy of money and what it brings."
* * *
SAY IT OUT LOUD at least 3x a day:
"I love myself.
I am prosperity: physically, mentally, emotionally, spiritually and financially.
I am ready to serve.
I am pure consciousness and love."
– JULIAN MICHAEL
* * *
GET A GIFT
For SPRING
Special Deals Of
Sacred Numerology with TAROT
& Or Hypnosis Past Life Regressions!
* * * * * *
PROSPERITY PRAYER
"GOD is my un failed infinite supply. Large sums of money and abundance come to me quickly, in peace and in perfect ways. My decision to let Universal Power work for me, frees me from the need to press for what I desire." – Anonymous
* * *
OPTIMIZE YOUR BODY, HEALTH & MIND
GO to my Facebook, Twitter, Linkedin and Instagram for information to Evolve!
CALL 323-384-1333, Text and Message Me.
THE MAY 2017 Newsletter was lovingly accepted. Thank you.
PLEASE review, share and see other enlightening Newsletters on my website www.julianmichael.net Learn more about Numerology, Hypnosis and more.
MY Face book Julian Michael group "Numerology Pearls of the Day" is my own version of a mini Newsletter. Enjoy it!
JOIN the group or tell a friend and receive a precious message and photo of inspiration everyday. Use these Pearls of Wisdom as a tool to get aligned to embrace the day and feel Delicious!
RECEIVE the Pearls also on my Twitter: JulianMichael11.
ON Instagram, go to solmagik Be Illuminated!
CALL or Email me for a personal session of being a CELEBRITY NUMEROLOGIST awakening the Celebrity in YOU!.
* * * I am more then ready to serve you with professional insights, career advice, success in your business and personal relationships.
I do Name changes, A Name for your new business, Naming your Baby and or helping you to sell your home.
AS a medium, Reiki Master, Reconnective Healer and Spiritual Teacher, I do House Clearings and physical, mental, emotional and spiritual Exorcisms.
I AM a Hypnotherapist and Past Life Regressionist. I give .
sessions in Person, Skype or On the phone.
ASK me how Hypnosis is a very life–changing and simple
.
* * *
BE EXCITED ABOUT YOUR EXPANSION OF PEACE, PASSION & LOVE IN JUNE 2017!
PEACE, BLESSINGS, WITH ALL MY HEART,
LOVE JULIAN xoxo
Photo of Julian Michael being interviewed by Phillip Baldwin on
TESLA TALK TV of The Tesla Science Foundation New York