Jul 4, 2017
Comments Off

on July 2017 Newsletter
solmagik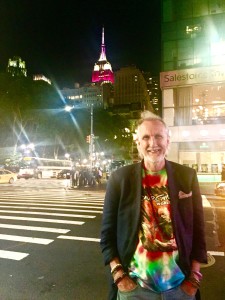 CELEBRATE JULY MAGIC
BELOVED FRIEND,
WELCOME to JULY as you're beyond the halfway point in 2017. Be the alchemist to nurture yourself to build a powerful strong physical, mental, emotional, prosperous and cosmic house.
* * * * * *
LET'S GO BEYOND JULY 4TH
HAPPY INDEPENDENCE DAY!
7 + 4 + 1776 ( 21/3) = 32/5 lIFE PATH PIN #
THE BIRTHDAY of AMERICA is a 32/5 known as the "Heralds of Light." This is the Wayshower of light energy to be aware, wise, kind as a warrior for truth, justice and a beacon of freedom for the world.
NO mistake that our founding father's were Freemasons. Freemasons have a very strong connection with the secrets of the ancients and not constrained by social or societies norms.
THEY did and do meditations and rituals to improve their minds, bodies and spirit to explore and be empowered by their journeys to make a difference in the world.
NOT only were the signatories of Independence Day Freemasons yet others like Mozart are. Listen and watch the enchanting fantasy yet very inspiring last piece of this great Master's "The Magic Flute."
THIS brilliant symphony, opera and story is his homage to Freemasonary and its connection to the Egyptian mysteries. Listen to the music, lyrics and messages that will transcended and wake you up to be more aware of life's secrets. More about this later.
* * *
WHEN YOU WISH UPON A STAR
" When you wish upon a star
Makes no difference who you are
Anything your heart desires
Will come to you."
– Disney
* * * * *
LET'S look at and discuss the form and energy of the 7 of JULY.
* * * * * *
EXPERIENCE THE 7
A parabolic antennae facing the Earth and taking what nutrients it needs to progress.
AN arrow pointing to the planets, stars, heaven's and beyond.
* * *
JULY is Julius Caesar's month meaning "pure spirit"
* * * * *
A GREAT QUOTE OF ANOTHER LEVEL OF 7
" I think it's important to have a feedback loop,
where you're constantly thinking about
what you've done and how you could be
doing it better."
– Elton Musk
ELTON MUSK
BORN: JUNE + 28 (10/1) + 1971(18/9) = 52/7 LIFE PATH PIN #
THE 7 was seen by Pythagoras as a person who knows the secrets of the Ancients and understands the workings of the unseen world's as an ADEPT!
ELTON MUSK is a businessman, entrepeneur and visionary who thinks out of the box. Listen to what he says about a new mode of transportation that is the future, now!
" HYPER LOOP is a personal mode of passenger & freight transportation that would propel a pod – like vehicle through a reduced pressure tube that could potentially exceed airline speeds."
– SpaceX website of Elton Musk Supersonic Travel
* * * * * *
" Begin to ask your soul today. Show me how to by-pass the lies and the deceptions that are given to me and humanity as a truth. Show me how to see the truth in every situation, in every word, and in every person."
– Gillian Macbeth Louthen
* * *
GO to www.youtube.com
OR
GO TO MY NEW JULIAN MICHAEL CHANNEL & MY FACEBOOK PAGE OF JULIAN MICHAEL
BE EMPOWERED by 2 MEDITATIONS!
***HAPPY BIRTHDAY NIKOLA TESLA JULY 9 & 10th
as he was born at MIDNIGHT!
"Julian Tesla Meditation" of 11 minutes to create a Tesla Electromagnetic Field, a solar sun Within and around you ready to create prosperity, love and Miracles!
THE NEW " Julian Healing Meditation" will create a divine smile in your heart and you'll feel whole and ECSTATIC!
* * *
ACTIVATE YOUR TOOLS OF ALCHEMY IN JULY 2017
" Everything in the Universe is number and that number has a meaning."
– Pythagoras, Father of Mathematics and Numerology.
THE SOUL SIGNATURE OF JULY a 7 SAYS:
– NURTURE yourself the best you can by taking some time off from work, strolls in the park or listen to an ocean's opera, dance, go to a concert, get a massage, cook some fantastic cuisines, go to the movies, read a book or do nothing.
– TAKE the time to look at the divine design of a flower, smell it and feel it's beauty and ecstasy in this reflective and soul searching month.
– MEDITATE to unlock the gifts, talents within that are you.
– BE around people of like mind and heart that you can associate with and feel empowered by.
– FOLLOW that arrow of the 7 to be infinite power, connected to the lavish abundance of the Universe, opening doors of your consciousness to receive and give the gifts of " All that there Is" and enjoy total manifestation now!
– PSYCHOLOGICAL Warfare is Happening and Trying to play with your mind, body and soul.
– BE the solution maker not complainer!
– GO beyond the vulgarity, smoke and mirrors show of Donald Trump's tweets, the war between the Democrates and Republicans and all the goulash of the media and Matrix.
– LOOK into the programs that are limiting your internet and personal freedom in the future now!
*** EXPLORE BEYOND THE BOUNDARIES
– YOU start to meditate and see a door, triangle or a mass of color. PUT a white and or golden light around yourself. SAY a prayer or mantra as Om Namah Shivaya which means "I bow to the light within my heart", works for me.
– SAY Hello and enjoy your journey as you enter this object and know your safe, protected and exploring your inner world's with the blessings and grace of God.
– WHEN you're finished say thank you and take the time to review what just happened.
" You are more afraid of your inner light then anything else in your life."
– Paraphrasing Nelson Mandela
– I have researched and please google these findings.
– GMO's, Flouride in the water, glysophate and other toxins being showered on most produce other then organic decreases your intuition and blocks your pineal and third eye from working correctly.
– YOU Think your beer and wine is safe? Hah! Please drink organic and biodynamic wine, beer and liquor or else.
– DO Mental exercises to make your mind active, flexible and free to make the right decisions especially being successful in business.
– GO out to nature and revel and sing rejoicing this beautiful relationship
– BE more patient, listen to your feelings and of others and be kind and amicable in your personal and business relationships.
– BLAST any fear you have with positive thoughts and Light to reduce it's power that it has over you.
" The mind is its own place, or in itself
Can make a heaven of Hell, a Hell of Heaven."
– John Milton of " Paradise Lost"
– READ and research new technologies like we spoke about of the Hyperloop of Elton Musk or the other meaning of July 4th, 1776 that will benefit or you feel might create problems for you and other's.
GO beyond global warming that everyone is talking about as being the only ANOMALIES in the weather.
– CHECK out "Stratospheric Aerosol Injection" or SAI another name for geoengineering or the controversial chemtrails to combat global warming.
– TERRAFORMING is a hypothetical scientific action to create atmospheres, temperature and surface changes on this planet or other's. Sounds outrageous and it's was seen in science fiction shows like " Star Trek" yet it's the future now as it's also known as Earth- shaping.
*** IF you know of any other advanced technological invention, method, study or anything else that you feel is important for us to know, please get in touch with me.
KNOWLEDGE iS POWER & USE IT TO SERVE THE GOOD!
* * *
SAY IT OUT LOUD!
– "I am finite mind, infinite knowledge, infinite power, infinite awareness, infinite wealth and infinite love. I am perfect in my heaven and ready to Share!"
DISEASE = 4 + 9 + 1 + 5 + 1 + 1 + 5 = 26/8 DESTINY VIBRATION Of POWER.
THE 26/8 says your mind and body are in disequilibrium; you're insecure, feeling inferior, hurt and giving your power away.
* * * SAY this out loud everyday:
" EVERYDAY in everyway I am getting better and better."
" DISEASE, illness and injury are not a natural part of my being. PERFECT health; physically, mentally, emotionally, spiritually, financially and beyond is my natural state of being."
MONEY = 4 + 6 + 5 + 5 + 7 = 27/9 DESTINY
THE 27/9 asks you to share and know the truth and spirit of this energy of prosperity, wealth and richness known as Money.
SAY this and FEEL IT!
" MONEY is a beautiful energy that flows to me endlessly. I attract it; it's value, essence and spend it on things that are necessary. I love the energy of money and what it brings."
* * *
SAY IT OUT LOUD at least 3x a day:
"I love myself.
I am prosperity: physically, mentally, emotionally, spiritually and financially.
I am ready to serve.
I am pure consciousness and love."
– JULIAN MICHAEL
* * *
GET A GIFT
For SUMMER
Special Deals Of
Sacred Numerology
& Or Hypnosis Past Life Regressions!
* * * * * *
PROSPERITY PRAYER
"GOD is my un failed infinite supply. Large sums of money and abundance come to me quickly, in peace and in perfect ways. My decision to let Universal Power work for me, frees me from the need to press for what I desire." – Anonymous
* * *
* * * CONNECT WITH THE MIRACLE YOU ARE & BUILD YOUR FUTURE!
AN EVENING WITH JULIAN MICHAEL
IN July I will present evenings of information, transformation, fun and enlightenment of 2 hours. More information, places and dates will be on my social media sights and programs.
GO to my Facebook, Twitter, Linkedin and Instagram for information to Evolve!
CALL 323-384-1333, Text and Message Me.
THE JUNE 2017 Newsletter was lovingly accepted. Thank you.
PLEASE review, share and see other enlightening Newsletters on my website www.julianmichael.net Learn more about Numerology, Hypnosis and more.
MY Face book Julian Michael group "Numerology Pearls of the Day" is my own version of a mini Newsletter. Enjoy it!
JOIN the group or tell a friend and receive a precious message and photo of inspiration everyday. Use these Pearls of Wisdom as a tool to get aligned to embrace the day and feel Delicious!
RECEIVE the Pearls also on my Twitter: JulianMichael11.
ON Instagram, go to solmagik & Be Illuminated!
CALL or Email me for a personal session of being a CELEBRITY NUMEROLOGIST awakening the Celebrity in YOU!.
* * * I am more then ready to serve you with professional insights, career advice, success in your business and personal relationships.
I do Name changes, A Name for your new business, Naming your Baby and or helping you to sell your home.
AS a medium, Reiki Master, Reconnective Healer and Spiritual Teacher, I do House Clearings and physical, mental, emotional and spiritual Exorcisms.
I AM a Hypnotherapist and Past Life Regressionist.
.
SEE me personally, on the phone or SKYPE
* * *
BE INFINITE INTELLIGENCE, INCREASE PSYCHIC POWERS & WEALTH IN JULY 2017
PEACE, BLESSINGS, WITH ALL MY HEART,
LOVE JULIAN xoxo
Photo of Julian Michael by the magic
of Stella Diamond