Jul 8, 2016
Comments Off

on July 2016 Newsletter
solmagik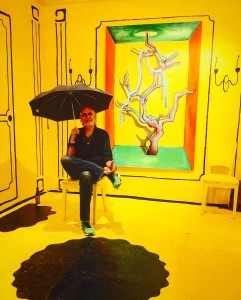 DEARLY BELOVED …
* * * CELEBRATE JULY * *
JULY = 1 + 3 + 3 + 7 = 14/5 DESTINY VIBRATION
TAKE what serves you from all your investigation of your creativity, productivity and unspoken and past experiences. LET go and feel free as you progress and move forward as a 14/5 DESTINY.
" I often scribble in the sand
The words I find so hard to say
And hope the wind will come along
And blow them all your way."
– " Unspoken Words " by Paul Callus
* * * * * * *
JULY symbolizes the summer and all its happiness, joy and radiance.
* * *
A MORE REAL VISION OF THE MEANING OF JULY 4th
*** JULY 4th has passed yet a bit reflection is deserved. The founding father's that put together The Declaration of Independence were powerful, wise, revolutionary Freemasons.
THIS very secret, exclusive group embraced the Egyptian mysteries of Isis, Osiris, and Sirius and its stairway to the origins of humanity. Know your relationship with the freemasons, America and being a world citizen and beyond,
DO yourself a favor. Research, google and discover the mysteries of your friends and neighbors from Sirius.
* * * * *
OVER 1100 views are CALLING YOU on www.youtube.com
AND put in "Julian Tesla Meditation" and in 11 minutes create magic
In your LIFE!
* * *
" Begin to ask your soul today. Show me how to by-pass the lies and the deceptions that are given to me and humanity as a truth. Show me how to see the truth in every situation, in every word, and in every person."
– Gillian Macbeth Louthen
* * *
I AM so happy to share the secrets of JULY with YOU!
ACTIVATE YOUR TOOLS OF ALCHEMY IN JULY 2016
" Everything in the Universe is number and that number has a meaning."
– Pythagoras, Father of Mathematics and Numerology.
THE SOUL SIGNATURE OF JULY a 7 SAYS:
– REJOICE! Sing out to the heaven's and say, 'THANK YOU."
– REFLECT, take the time to stop, look and listen to your breath, the point between your breaths to touch infinite wisdom and infinity.
– FIND time to be alone to experience the divine being you are.
– HAVE faith and trust in the choices you make. Why? You made them.
– READ something different to feel good, make your mind soar and evolve.
– GET aligned, your confidence back and be in your groove through meditation, positive affirmations, yoga, Pilates and exercise.
– STEP into Magic and the synchronicity that is happening as you're in God's flow to share your alchemy, sweetness and light of Love.
– IT'S important to have faith and belief as their is such a fine line of the visible and invisible world connection. They are melding in to each other more then ever now as One!
– RESPECT every race, culture and their beliefs as your own.
– SO many times I'm asked, " Julian I want to be spiritual."
– YOU are Spiritual already here to learn how to be physical in your body.
– WHAT if there are past lives? You've been in your spiritual body longer then your physical incarnation. Think about that!
– WHEN you receive a hug feel it's embrace in every part of your body. Imagine Gods are meeting as One!
– THE imagination is the doorway to your intuition and psychic energy.
– THERE'S probably a color that you don't like and definitely you don't wear, right? What if I told you that in not liking a color you rob yourself from its frequency. It doesn't exist in your Auric field.
– WEAR a color you don't care for as an undergarment, socks or someplace on your body to feel whole with your auric filed and awesome to be more creative, productive and prosperous.
– WATCH and listen to the preciousness of life around you.
– I saw a huge raccoon in the park the other night running across a road in Central Park. A boy screamed out, " I never saw such a full blown raccoon."
– A staircase was in my dream that I was ascending this morning waking up. What if this meant something?
– ENCOUNTERING stairs in a dream or in reality and going up them signifies, that you're going up to another level of consciousness.
– GOING down stairs is that, you're revisiting your past issues, old ugly feelings and taboo subjects that deserve to be resolved.
– LEARN to process the symbols of life that communicate and will guide you for your personal growth, development and journey to evolve.
– HILLARY! HILLARY! HILLARY!
– NOW that Hillary Clinton has skated and is off the hook, it'll be fascinating to see how much of Bernie Sander's progressive platform will become the Democratic program in her running for President. Let us PRAY!
" Human beings are more afraid of their inner light then outer."
– Paraphrased of the words of Nelson Mandela
* * *
SAY IT OUT LOUD at least 3x a day:
"I love myself.
I am prosperity: physically, mentally, emotionally, spiritually and financially.
I am ready to serve.
I am pure consciousness and love."
– JULIAN MICHAEL
* * *
GET A GIFT
For SUMMER
Special Deals Of
Sacred Numerology Sessions &
Hypnosis Past Life Regressions!
* * * * * *
PROSPERITY PRAYER
"GOD is my un failed infinite supply. Large sums of money and abundance come to me quickly, in peace and in perfect ways. My decision to let Universal Power work for me, frees me from the need to press for what I desire." – Anonymous
* * *
I am in NYC
CALL 323-384-1333, Text and Message Me. GO to my Facebook, Linkedin and Instagram for information to Evolve!
EMPOWER YOUR '6″ HEART IN JUNE 2016 Newsletter
Is a smashing success. Thank you.
PLEASE review, share and see other enlightening Newsletters on my website www.julianmichael.net Learn more about Numerology, Hypnosis and more.
MY Face book Julian Michael group "Numerology Pearls of the Day" is my own version of a mini Newsletter has gone over 1770 members and is growing.
JOIN the group or tell a friend and receive a precious message and photo of inspiration everyday. Use these Pearls of Wisdom as a tool to get aligned to embrace the day and feel Delicious!
RECEIVE the Pearls also on my Twitter: JulianMichael11.
ON Instagram, go to solmagik as it's over 700 followers. Be Illuminated!
CALL or Email me for a personal session. Take advantage of my 36 years + expertise of the sacred Science of Numerology.
I am more then ready to serve you with professional insights, career advice, success in your business and personal relationships.
I do Name changes, A Name for your new business, Naming your Baby and or helping you to sell your home.
FEEL POSSESSED?
AS a medium, Reiki Master, Reconnective Healer and Spiritual Teacher, I do House Clearings and physical, mental, emotional and spiritual Exorcisms.
I AM a Hypnotherapist and Past Life Regressionist for over 27 years, I give sessions in Person, Skype or Facetime. 

ASK me how Hypnosis is a very life–changing and simple modality that will bring you wellness of being, success and prosperity.
* * *
IGNITE MAGIC a 7 IN JULY 2016
PEACE, BLESSINGS, WITH ALL MY HEART,
LOVE JULIAN xoxo
Photo of Julian Michael by Tom Beebe artist,
magician of window design at the Johnathan
Chenduvi 323 Studio in NYC