Jan 8, 2019
Comments Off

on January 2019 Newsletter
solmagik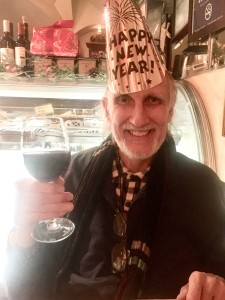 Hi,
HAPPY NEW YEARS 2019!
LIVE VIBRANTLY IN JANUARY a 1
JANUARY Is to lead, take charge, be creative, imaginative, express your passion to make a difference and be buzzing!
LET'S DO IT!
* * *
THE SECRETS OF THE 1 ENERGY IN 2019 A
2 + 0 + 1 + 9 = 12/3 or Trinity of 1- 2 – 3
FIND a comfortable place where you can relax and feel very comfortable. Ok.
TAKE a few deep breaths. As you breathe go deeper relaxed with each breath you take. Close your eyes and relax your eyes. Go into a place behind your eyes, listen to your breath and heart beat and go even deeper, deeper relaxed. With each exhale going deeper and deeper relaxed.
IMAGINE that you'e sitting at your third eye looking at the word JANUARY 2019 on a illuminated golden door in front of you. Ask permission to enter this magical place.
GREAT. Now ask, what is it that you need to know about JANUARY 2019 and the energy and what it wishes to tell you about yourself.
LOOK at the door as it opens and enter. Welcome to the world of JANUARY 2019. Witness what you see, feel and hear. Allow all your senses to be open.
LISTEN to the whispers, wonders inside the golden door.
ASK also what you deserve to know about 2019 a 1- 2 – 3 Trinity Energy vibration as well and your Life Purpose as you move forward.
After a few moments and or minutes go back through the door you came through, see it closed and say thank you.
OPEN your eyes and sit with your self. Reflect on what just happened. Write it down. Get ready for a glorious magical day.
* * * * * * *
LET'S discuss what is happening in JANUARY a 1
* * * * * *
THE FASCINATING, REVEALING ENERGY OF 2019 = 12/3 UNIVERSAL YEAR IS A VERY POWERFUL 1-2-3 VIBRATION!
2019 Is a very powerful creative, mystical triangle, trinity:
1 – BE strong, take charge to lead, be confident, free to embrace recocognition, open to recieve honor in your life of whom you really are.
2 – SHARE, be the diplomat, arbitrator, host, solution maker utilizing your gut feeling, intuition, your inner poet to Awaken the world around you.
3 – SPEAK your heart, mind, watch if people understand you, if not say it again differently, listen to what isn't being said, share your voice, song, artistic qualities, soulful writing, your joy being a channel to color the world with your passion to LIVE LOVE!
DO NOT FORGET IN 2019 TO EMBRACE THE HANGMAN
HANGMAN 12 Card in Tarot is hung upside down, There is a myth that this is the God Odin being hung to die. In his last breaths he noticed these rocks and they were talking to him about renewing himself. He listened to them.
THESE rocks became his guide to his new life known as the Runes. Use something to guide you in the New You!
* * *
" Wisdom is acquired by meditation"
– PUBILILIUS SYRUS
* * *
LET'S DO SOME NUMEROLOGY!
" Everything in the Universe is number and that number has a meaning."
– Pythagoras, Father of Mathematics and Numerology.
NUMEROLOGY – THE LETTERS & NUMBER VALUES
A = 1 J = 10 S =19 1
B = 2 K = 11 T = 20 2
C = 3 L =12 U = 21 3
D = 4 M =13 V = 22 4
E = 5 N =14 W =23 5
F = 6 O =15 X =24 6
G = 7 P = 16 Y = 25 7
H = 8 Q =17 Z = 26 8
I = 9 R =18 9
TO go deeper to discover the soul meaning of a word, take it's letters and put in it's number equivalent.
* * * * * *
JANUARY = 1 + 1 + 5 + 3 + 1 + 9 + 7 = 27/9 SOUL DESTINY
THE Soul of January a 27/9 asks you to share (2) your wisdom, spirit, alchemy, magic (7) to get out of your home to be amongst people you know or strangers with your love unconditionaly (9)
" He who knows others is wise;
He who knows himself is enlightened."
-LAO-TZU
* * *
SAY IT OUT LOUD ONTO THE HEAVENS:
" I AM infinite mind, infinite knowledge, infinite power, infinite consciousness, infinite love, PERFECT creating my HEAVEN here on Earth ready to act and serve!"
* * *
ACTIVATE YOUR TOOLS OF ALCHEMY IN JANUARY 2019!
THE SOUL SIGNATURE OF
JANUARY a 1 SAYS:
– LEAD, connect with your Apha energy to go out and do it!
– BE A winner and if you don't feel it, go and find the key to your confidence, assertiveness, Awesomeness!
– EMBRACE patience in being a teacher leading others to take charge with you.
– GET energized by doing something different
– WHEN you're around strangers who might not understand you it's ok as you'll tap in and know what to do.
– WELCOME yoga, meditation, chanting, exercise, walking, singing, write what you feel to bring you pleasure.
– LOOK over your finances, bank accounts, stocks, bonds, investments and know what is going on rather then giving someone total control of your assets especially if its a family member.
– IT happened to Billy Joel as in the past he lost 20 Million dollars of his savings.
– VOICE your opinions no matter what they are yet be open to listen, research the opposition in politics, Education is crashing, Children being part of an Orwellian government, Cryptocurrency being the future currency, Geoengineering, The New World Order, UFO disclosure, DEW Lasers, AI robots and will they have a soul and more.
– WALL OR NO WALL as it's so important not to worry about what the governments, media, Matrix is doing yet send light, envision a solution and learn what you can do about it!
" Wars are occasioned by the love of money"
– SOCRATES
– THINK, FEEL out of the box!
– IF you are walking around angry, hurt, feeling betrayed from the past year get RID Of this ASAP and let go and not suffer.
"Holding onto Anger is like drinking poison and expecting the other person to DIE!"
– Buddha
– BEFRIEND clean water, eat organic food when you can, watch your Sugar intake which is so important, salt and other chemicals like MSG and GMO's.
– KICKSTART your organ vitality, sensuality, sexuality in your new energy Now!
– RELATIONSHIPS can seem indifferent, uneasy so take sometime to be with your partner in business or personally and know what they want from you and you from them.
KNOW THE POWER OF:
MONEY = 4 + 6 + 5 + 5 + 7 = 27/9 DESTINY
THE 27/9 asks you to share and know the truth and spirit of this energy of prosperity, wealth and richness known as Money.
NOW FOR SOMETHING DIFFERENT!
AS a solution maker, decision maker I just read that Japan will begin commercial whaling again next year. They are walking out of the international Whaling Commision ( IWC)
I FEEL that a grass roots movement needs to start now!
LET'S hit them in their pockets by not buying their goods, clothing, cars and eating Sushi!
WHAT do you THINK?
* * *
* Begin to ask your soul today. Show me how to by-pass the lies and the deceptions that are given to me and humanity as a truth. Show me how to see the truth in every situation, in every word, and in every person."
– Gillian Macbeth Louthen
* * * * *
GO to www.youtube.com
OR
GO TO MY NEW JULIAN MICHAEL CHANNEL & MY FACEBOOK PAGE OF JULIAN MICHAEL
TRANSFORM & BE ENLIGHTENED by 2 MEDITATIONS!
"Julian Tesla Meditation" of 11 minutes to create a stellar Tesla Electromagnetic Field within and around you to go and light up Humanity!
THE NEW " Julian Healing Meditation" of 12 minutes will create a divine smile in your heart as you'll feel whole, healed and ready to create Magic!
* * *
* IN JANUARY 2019 SHINE!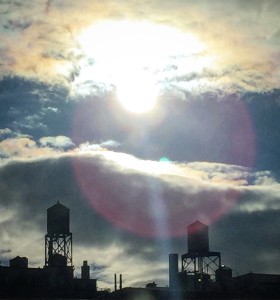 Photo by Julian of the Upper Westside
* * *
PROSPERITY PRAYER
"GOD is my un failed infinite supply. Large sums of money and abundance come to me quickly, in peace and in perfect ways. My decision to let Universal Power work for me, frees me from the need to press for what I desire." – Anonymous
* * *
GET AN ENLIGHTENING GIFT
FOR YOU & OR A FRIEND
OF NUMEROLOGY
& OR PAST LIFE HYPNOSIS
& ALSO I WILL COME TO YOUR HOUSE TO DO YOUR PARTY GUESTS AS WELL
TEXT – CALL ME NOW!
* * * * * *
SIGN UP FOR:
PEARLS OF THE DAY – AS A DAILY HAPPENING!
GO to my Facebook: Julian Michael, Twitter: Julian Michael11, LinkedIn: Julian Michael and Instagram: solmagik for a Pearl of the Day a Pearl of Wisdom everyday.
GET information of events as well, happening in New York and across the country and other stellar things to Evolve in the Pearls of the Day.
CALL 323-384-1333, Text and Message Me.
THE Last DECEMBER 2018 Newsletter had a fabulous response! Thank you.
PLEASE review, share and see other enlightening Newsletters on my website www.julianmichael.net Learn more about Numerology, Hypnosis and more.
RECEIVE the Pearls TODAY!
BE Empowered and Illuminated!
CALL or Email me for a personal session awakening the Celebrity in YOU!.
* * * I am more then ready to serve you with professional insights, career advice, success in your business and personal relationships.
I do Name changes, A Name for your new business, Naming your Baby and or helping you to sell your home.
AS a medium, Reiki Master, Reconnective Healer and Spiritual Teacher, I do House Clearings and physical, mental, emotional and spiritual Exorcisms.
SEE me personally, on the phone, SKYPE – solmagik, Message me – Julian Michael
* * *
BE THE POWER, VOICE TO INSPIRE & BUZZ IN JANUARY 2019
PEACE, BLESSINGS, WITH ALL MY HEART,
LOVE JULIAN xoxo
Photo by Lisa Rosen at Edgar's on the Upper Westside