Jan 10, 2018
Comments Off

on January 2018 Newsletter
solmagik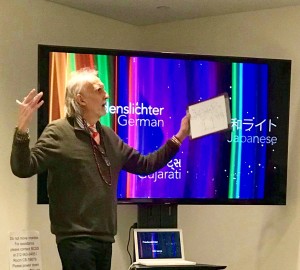 HAPPY MASTER 11 NEW YEAR JANUARY 2018!
WELCOME TO THE NEW YOU!
HI,
IN 2018 = MASTER 11 UNIVERSAL YEAR there are so many fascinating things that will be taking place to open your heart, mind to a global conversation. Enjoy raising your consciousness.
LET'S first talk about why we say it's a Master 11?
THE 11 in Numerology works on a higher frequency of awareness being the first Master Vibration.
YOU are given the keys to the Door of Light a metaphor of opening energies to infinite probabilities, possibilities and opportunities.
WALK through the doors to adventure, explore and embrace the unknown. You meet many people and have powerful, meaningful, magical experiences.
AFTER your travels you deserve to rest, ruminate, reflect, process what has happened to you. When ready you step out as a storyteller of a higher frequency.
THE Master 11, Mesenger of the God's, Light Intelligence is born!
LET'S NOT FORGET THE VERY POWERFUL 8 of 2018!
IN 2018 BALANCE these 2 circles, bottom material, money world with the top of menal, spiritual and infinity.
NOW you're ready to wake you up to the Truth of what is really going on, more of who you are to form a better relationship with your Life Purpose in 2018!
* * * * * *
LET'S DO SOME NUMEROLOGY!
" Everything in the Universe is number and that number has a meaning."
– Pythagoras, Father of Mathematics and Numerology.
* TAKE the letter and put in the number equivalent to find the meaning of the Soul value of a word or Name.
JANUARY = 1 + 1 + 5 + 3 + 1 + 9 + 7 = 27/9 DESTINY
BE inclusive to share a (2) with (7) spirit as a (9) to be Wise and get wiser, not to hold grudges, emotionally release everyone and everything that has harmed you in anyway. Go and live and share your passion.
* * *
A VERY IMPORTANT DIMENSION OF 2018 AN 11.
SEE the 11 as 2 towers. The duality of Light and Dark, Heaven and Hell, Conscious and Subconscious, White Wizard and Black Wizard in the Tolkien "Lord of the Rings."
BE Aware that these dualities will challenge you in ways beyond your imagination individually or in unison.
KEEP Up your meditation, spiritual practices, prayers to maintain balance of these dualities as you learn to operate from their center.
GO and teach people to be happy, passionate in who they are, what they do and empower them to come together in these times of "The Quickening."
* * * * * *
" Begin to ask your soul today. Show me how to by-pass the lies and the deceptions that are given to me and humanity as a truth. Show me how to see the truth in every situation, in every word, and in every person."
– Gillian Macbeth Louthen
* * *
KNOW THE KEYS TO YOUR LIFE PURPOSE SOUL'S DESTINY!
* * *
GO to www.youtube.com
OR
GO TO MY NEW JULIAN MICHAEL CHANNEL & MY FACEBOOK PAGE OF JULIAN MICHAEL
BE EMPOWERED & ENLIGHTENED by 2 MEDITATIONS!
"Julian Tesla Meditation" of 11 minutes to create a stellar Tesla Electromagnetic Field, a solar sun Within and around.
THE NEW " Julian Healing Meditation" of 12 minutes will create a divine smile in your heart as you'll feel whole, holy and magical!
* * *
I AM so excited to share more of the secrets of
JANUARY 2018
* * *
ACTIVATE YOUR TOOLS OF ALCHEMY IN JANUARY 2018!
THE SOUL SIGNATURE OF
JANUARY a 1 SAYS:
– BE strong, confident, work being a leader, visionary, free to explore and be flexible as a reed in a thunderstorm.
– TAKE the next step to create a strong foundation to stand together with others!
– SAY thank you when you open your eyes in the morning, put your feet on the ground, take a shower, eat your food and walk to work.
CREATE the New You with a higher frequency of your Life Purpose saying Thank you.
– FEEL: HEAVEN = 28/1 DESTINY of new experiences of unlimited opportunities to create what is right for you.
&
HELL = 19/1 DESTINY is a karmic power play of misuse and abuse of power that is angry, jealous, wants revenge and is manipulative,
TO know yourself better take these 2 energies that add to a 1 DESTINY and know how they've influenced and are interacting with you in your Past, Present, Future and Now.
– DO not judge or get angry at HELL yet learn to communicate to this Dark side and shadow of yourself.
– OBSERVE, listen and say this:
" Thank you for sharing. I love myself. I'll take what you say, I feel into consideration. I love myself"
– TAKE charge as the NEW YOU to be diplomatic, kind and loving of all dimensions of yourself especially the Dakside.
– LEARN to use new technologies of social media of Facebook, Instagram, Twitter, Linkedin, Snap chat and others to be more expressive, to Network and be prosperous.
CREATE a hobby to balance your profession, your work with something that brings a smile to your heart.
SEEK help from an advisor in your finances, therapist, babysitter for your kids to give you more time to play in God's playground.
– IT'S so important to choose conscious programming that makes you feel fulfilled, being showered with so many programs on TV, Cable, radio and new teachings of all kinds.
" ONCE your awareness becomes a flame. It burns up the whole slavery that the mind has created. There is no blissfulness more precious then freedom, than being a Master of your own Destiny.
– OSHO
– DO Not be afraid to ask for help or anything if you do not know!
– BE aware and know you have choice of the foods you eat, organic as much as you can and liquids you drink.
– START the year by going to your medicine cabinet and vitamins and looking at all the expiration dates as well as what you're taking to review and be open for something new to upgrade yourself!
– KNOW the WEATHER and climate disasters cost the U.S.A record $306 billion in 2017 and to know more, follow where the MONEY is being spent and whose in charge!
– CONTROL the weather of your mind to elimainate old programs and be in a new Paradigm.
– WHAT you hear about UFO's visiting us is true yet start to research the alternate energy technologies that are hidden from you as even Nikola Tesla helped to invent, wrote and spoke about.
– LIVE, Laugh, Love in this beautiful, magical month of new beginnings of enlightenment!
LOVE…LOVE…LOVE
* * * * * * * *
* * * IN 2018 SAY THESE POWERFUL AFFIRMATIONS TO POWER – UP, BREAKTHROUGH & PROSPER…
– "I am infinite mind, infinite knowledge, infinite power, infinite awareness, infinite wealth and infinite love. I am perfect in my heaven and ready to Share!"
DISEASE = 4 + 9 + 1 + 5 + 1 + 1 + 5 = 26/8 DESTINY VIBRATION Of POWER.
THE 26/8 says your mind and body are in disequilibrium; you're insecure, feeling inferior, hurt and giving your power away.
* * * SAY this out loud everyday:
" EVERYDAY in everyway I am getting better and better."
" DISEASE, illness and injury are not a natural part of my being. PERFECT health; physically, mentally, emotionally, spiritually, financially and beyond is my natural state of being."
MONEY = 4 + 6 + 5 + 5 + 7 = 27/9 DESTINY
THE 27/9 asks you to share and know the truth and spirit of this energy of prosperity, wealth and richness known as Money.
SAY this and FEEL IT!
" MONEY is a beautiful energy that flows to me endlessly. I attract it; it's value, essence and spend it on things that are necessary. I love the energy of money and what it brings."
* * *
SAY IT OUT LOUD at least 3x a day:
"I love myself.
I am prosperity: physically, mentally, emotionally, spiritually and financially.
I am ready to serve.
I am pure consciousness and love."
– JULIAN MICHAEL
* * *
GET A GIFT
For WINTER WITH
Special SAVINGS Of
Sacred Numerology
& Or Hypnosis Past Life Regressions!
* * * * * *
PROSPERITY PRAYER
"GOD is my un failed infinite supply. Large sums of money and abundance come to me quickly, in peace and in perfect ways. My decision to let Universal Power work for me, frees me from the need to press for what I desire." – Anonymous
* * *
COME TO NYC TO BE WINTER MAGIC!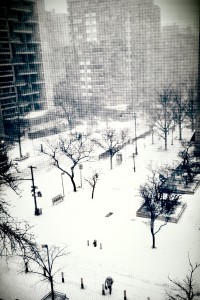 Photo magic by Lisa Rosen of 95th & Columbus
PEARLS OF THE DAY – A DAILY HAPPENING!
GO to my Facebook: Julian Michael, Twitter: Julian Michael11, LinkedIn: Julian Michael and Instagram: solmagik for a Pearl of the Day a Pearl of Wisdom everyday.
GET information of events as well, happening in New York and across the country and other stellar things to Evolve in the Pearls of the Day.
CALL 323-384-1333, Text and Message Me.
THE DECEMBER 2018 Newsletter was lovingly accepted. Thank you.
PLEASE review, share and see other enlightening Newsletters on my website www.julianmichael.net Learn more about Numerology, Hypnosis and more.
MY Face book Julian Michael group "Numerology Pearls of the Day" is my own version of a mini Newsletter. Enjoy it!
JOIN the group or tell a friend and receive a precious message and photo of inspiration everyday. Use these Pearls of Wisdom as a tool to get aligned to embrace the day and feel Delicious!
RECEIVE the Pearls TODAY!
BE Empowered and Illuminated!
CALL or Email me for a personal session awakening the Celebrity in YOU!.
* * * I am more then ready to serve you with professional insights, career advice, success in your business and personal relationships.
I do Name changes, A Name for your new business, Naming your Baby and or helping you to sell your home.
AS a medium, Reiki Master, Reconnective Healer and Spiritual Teacher, I do House Clearings and physical, mental, emotional and spiritual Exorcisms.
I AM a Hypnotherapist and Past Life Regressionist.
.
SEE me personally, on the phone or SKYPE
* * *
HAPPY MASTER 11 NEW YEAR TO BLAST OPEN THE NEW YOU IN JANUARY 2018
PEACE, BLESSINGS, WITH ALL MY HEART,
LOVE JULIAN xoxo
Photo of The United Nations Salus Event with Julian Michael
Speaking about 2018 and being bathed by the Peace Lights of Peter R. & Eileen Cohen by Peter Rogina