Jan 10, 2017
Comments Off

on January 2017 Newsletter
solmagik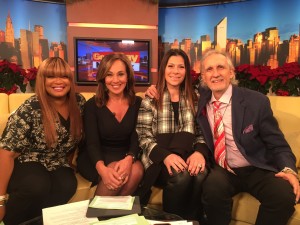 * * * CELEBRATE JANUARY * * *
HAPPY NEW YEAR 2017!
BELOVED FRIEND,
YOU have entered one of the greatest epochs in your lifetime and the history of humanity in 2017! An epoch of great spirituality manifesting with the guidance of a mindful vibration of 7 of 2017!
* * * * * *
THE VIBRATION OF 7
LOOK at the form of the 7:
– A parabolic antennae facing Mother Earth for you to access, imbibe all it's energies, powers and deliciousness.
– NURTURE yourself as you ride it's magical frequency.
– RIDE on the amazing energies of this arrow pointing to the planets, stars, universes and beyond.
– AWAKEN more then 10% of your mind and awareness that you are told you only use.
– EMBRACE, talk, be empowered and healed by the 7 musical notes, 7 colors of the rainbows and the 7 chakras balancing your physical, mental, emotional and spiritual energies.
– HAVE faith and trust you're here to create miracles as a soul of consciousness.
– ENJOY the marriage of this beautiful 7 cosmic divine movement.
" Enthusiasm gives life to what is invisible"
– STAEL
* * * * * *
DONALD TRUMP WILL BE BORN THE NEW USA PRESIDENT ON JANUARY 20, 2017
DONALD JOHN TRUMP born 6 + 14/5 + 1946( 20 -2) = 40/4 LIFE PATH PIN
INAUGURATION: 1 + 20 + 2017 (1) = MASTER 22/4 Universal Day
PRESIDENT elect Donald Trump as a 40/4 Life Path Pin is becoming the new President of The United States on a Master 22/4 Universal Day.
THESE two matching 4's signify the Master architect frequency that manifests the positive thoughts, ideas, goals and aspirations made manifest to better America and the world. What a very powerful launching this day is.
ALL vibrations have duality in Numerology!
THE Master 22/4 vibration launching on 1 + 20 + 2017 can be influenced by the dark side. Instead of building on its dreams of progressive thinking it can resort to conservative old paradigm thinking, more division and more wars.
DONALD TRUMP and his cast of characters in his new cabinet have a choice to work with the Light or Dark energies.
LET'S keep them in their Truth and freedom.
MORE will be said in later Newsletters as well as WATCH out for my Numerology Pearls of The Day on Facebook: Julian Michael, Twitter: Julian Michael11, Linkedin: Julian Michael, instagram: solmagik
LET US PRAY, STRATEGIZE, BE SOLUTION MAKERS AND RADIATE TOGETHER TO MAKE A DIFFERENCE!
* * *
" Begin to ask your soul today. Show me how to by-pass the lies and the deceptions that are given to me and humanity as a truth. Show me how to see the truth in every situation, in every word, and in every person."
– Gillian Macbeth Louthen
* * *
GO to www.youtube.com
YouTube
www.youtube.com
Enjoy the videos and music you love, upload original content, and share it all with friends, family, and the world on YouTube.
GO TO MY NEW JULIAN MICHAEL CHANNEL
BE EMPOWERED by 2 MEDITATIONS!
"Julian Tesla Meditation" of 11 minutes to create a Tesla Field, a solar sun of your full potential within and around you ready to create Miracles!
THE NEW " Julian Healing Meditation" will create a divine smile in your heart and you'll feel great!
ALSO
THE FOX "New Years Predictions 2017″ Video:
http://www.fox5ny.com/good-day/226619586-video
* * * * * *
I AM so happy to share the secrets of JANUARY 2017 with you!
* * *
ACTIVATE YOUR TOOLS OF ALCHEMY IN JANUARY 2017
" Everything in the Universe is number and that number has a meaning."
– Pythagoras, Father of Mathematics and Numerology.
THE SOUL SIGNATURE OF JANUARY a 1 SAYS:
– LEAD, stand strong, confident and be proud in who you are.
– FEEL and be as a plant a reed, flexible and free.
– DEAL with any internal or external weather of winds and hurricanes with awareness.
– SEE the visible and invisible worlds as One.
* * *TAKE the Name and add the letters to the corresponding frequencies to find the Soul's Vibration
HEAVEN = 8 + 5 + 1 + 4 + 5 + 5 = 28/1 DESTINY
HELL = 8 + 5 + 3 + 3 = 19/1 DESTINY
HEAVEN signifies the 1 of January energies of new experiences with unlimited opportunities.
HELL is a 19/1 that is a Karmic vibration of misuse and abuse of power. It deserves to be dealt with and a very important lesson is to be learned.
BOTH exist and have their Challenges!
CAREFUL!!!!
– IT'S a very easy time to feel insecure, confused and angry at these times of great changes.
– JUNK foods, eating unhealthy, drugs illegal or pharmaceutical, alcohol and other substances that numb you or keep you from being free and conscious will peruse you.
– SEEK HELP when you feel unbalanced, nervous and angry.
– DANCE, Sing, exercise and move celebrating your oneness.
– DO your spiritual practices of mediation, prayer, yoga, pilates and anything to calm your monkey mind.
– ASK your Angels, guides, higher self and God for an inner awakening for your external everyday experiences.
– DO not be troubled or worried about what Donald Trump does or doesn't as he is not and never be as what some of the media and others want him to be," Presidential material."
– HE'S his own President totally different then any other in the history of America.
– LET'S look at him as a metaphor of knowing that you are powerful, ready to create, produce and manifest as your own President.
– SUPPORT Consciousness and careful of unconscious media, government organizations and intelligent services blaming Russia or anyone else about what has and is happening.
– THE Matrix witch hunts have gotten worse with rhetoric, racism, fake news and blaming going on, marketing even more disharmony and division amongst the people.
– IMAGINE taking the other pill as Nemo did in " The Matrix" to be One!
– FEAR in a 1 will keep you unbalanced and have you buy into the economic and spiritual prophets talking about the collapse of the United States and the world.
– WORK to get rid of ill feelings, towards a person or an experience in your life for this will slowly destroy you.
BE AWARE, SAFE, STREET SMART AND OWN YOUR POWER OF LOVE IN 2017!
* * * * *
" I am infinite mind, infinite knowledge, infinite power, infinite awareness, infinite wealth and infinite love. I am perfect in my heaven and ready to Share!"
DISEASE = 4 + 9 + 1 + 5 + 1 + 1 + 5 = 26/8 DESTINY VIBRATION Of POWER.
THE 26/8 says your mind and body are in disequilibrium; you're insecure, feeling inferior, hurt and giving your power away.
* * * SAY this out loud everyday:
" EVERYDAY in everyway I am getting better and better."
" DISEASE, illness and injury are not a natural part of my being. PERFECT health; physically, mentally, emotionally, spiritually, financially and beyond is my natural state of being."
" MONEY is a beautiful energy that flows to me endlessly. I attract it; it's value, essence and spend it on things that are necessary. I love the energy of money and what it brings."
* * *
SAY IT OUT LOUD at least 3x a day:
"I love myself.
I am prosperity: physically, mentally, emotionally, spiritually and financially.
I am ready to serve.
I am pure consciousness and love."
– JULIAN MICHAEL
* * *
GET A GIFT
For WINTER
Special Deals Of
Sacred Numerology with TAROT
& Or Hypnosis Past Life Regressions!
* * * * * *
PROSPERITY PRAYER
"GOD is my un failed infinite supply. Large sums of money and abundance come to me quickly, in peace and in perfect ways. My decision to let Universal Power work for me, frees me from the need to press for what I desire." – Anonymous
* * *
THE WINTER IN NEW YORK IS A ROMANCE!
CALL 323-384-1333, Text and Message Me.
GO to my Facebook, Linkedin and Instagram for information to Evolve!
THE DECEMBER 2016 Newsletter is still being read. Thank you.
PLEASE review, share and see other enlightening Newsletters on my website www.julianmichael.net Learn more about Numerology, Hypnosis and more.
MY Face book Julian Michael group "Numerology Pearls of the Day" is my own version of a mini Newsletter. Enjoy it!
JOIN the group or tell a friend and receive a precious message and photo of inspiration everyday. Use these Pearls of Wisdom as a tool to get aligned to embrace the day and feel Delicious!
RECEIVE the Pearls also on my Twitter: JulianMichael11.
ON Instagram, go to solmagik Be Illuminated!
CALL or Email me for a personal session of being a CELEBRITY NUMEROLOGIST awakening the Celebrity in YOU!.
* * * I am more then ready to serve you with professional insights, career advice, success in your business and personal relationships.
I do Name changes, A Name for your new business, Naming your Baby and or helping you to sell your home.
AS a medium, Reiki Master, Reconnective Healer and Spiritual Teacher, I do House Clearings and physical, mental, emotional and spiritual Exorcisms.
I AM a Hypnotherapist and Past Life Regressionist. I give sessions in Person, Skype . On the phone.
ASK me how Hypnosis is a very life–changing and simple
.
* *
ENJOY THE INAUGURATION SPECIAL – TAKE A QUANTUM LEAP INTO THE POWERS OF "7" IN JANUARY 2017!
PEACE, BLESSINGS, WITH ALL MY HEART,
LOVE JULIAN xoxo
Photo of Julian Michael on the Good Day New York Fox 5 with
Rosanna Scotto, co – host Sunny Anderson and NJ Medium Gina Marie