Dec 11, 2017
Comments Off

on December 2017 Newsletter
solmagik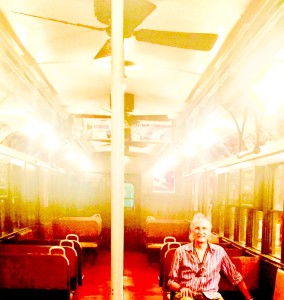 HAPPY HOLIDAYS
DECEMBER 2017!
BELOVED FRIEND,
WELCOME TO THE JOYS OF DECEMBER!
LIVE the inclusiveness, kindness, strong faith, gift giving of Love!
* ENJOY this Newsletter especially about Al FRANKEN,
DECEMBER secrets and walking into the NEW YEAR 2018, feeling beautiful, stellar, ascended and Fabulous!
* * * * * *
LET'S DO SOME NUMEROLOGY!
" Everything in the Universe is number and that number has a meaning."
– Pythagoras, Father of Mathematics and Numerology.
* TAKE the letter and put in the number equivalent to find the meaning of the Soul value of a word or Name.
DECEMBER = 4 + 5 + 3 + 5 + 4 + 2 + 5 + 9 = 37/1 DESTINY
BE in this 37/1 of (3) to communicate with (7) spirit as a (1) to take charge, lead, envision, be fearless explorers of going to places where you/ve never gone or imagined!
OTHER WORDS THAT COME TO MIND KNOWING THEY HAVE A DARK – SIDE!
SEXUAL = 19/1 DESTINY
HARASSMENT= 37/1 DESTINY
SUM = MASTER 56/11 DESTINY
BEING in the (5) of changes (6) of the heart, not taking responsibility, angry at love as a MASTER (11) a messenger of the subconscious, taboo perverse worlds living the dark side of life.
FIRE = MASTER 29/11 DESTINY
GO and (2) SHARE with (9) humanity, LIGHT = 29/11 DESTINY yet how do you share FIRESTORMS of California that are out of control and their MASTER 11 message.
* * * * * *
THE HANGMAN 12th CARD IN TAROT IS THE ENERGY OF DECEMBER
THIS 12th Card is you being hung upside down in a state of reversal. You have a total different perception of what is going on as you look beneath the surface, step out of the norm to discover a whole new perspective of the world and beyond!.
SEEING the world this way will strengthen and make you discover and be aware of the infinite possibilities you live in.
* * *
* YOU ARE THE POWER UPSIDE DOWN!
* * * * * *
* NUMEROLOGY ENLIGHTENS & WILL TRANSCEND YOU!
* * *
" Begin to ask your soul today. Show me how to by-pass the lies and the deceptions that are given to me and humanity as a truth. Show me how to see the truth in every situation, in every word, and in every person."
– Gillian Macbeth Louthen
* * *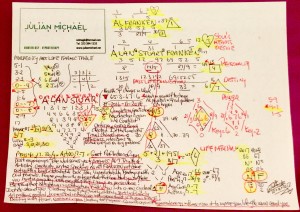 AL FRANKEN SOUL'S NUMEROLOGY MAP EXPLAINED
ALAN STUART FRANKEN = 61/7 DESTINY
AL FRANKEN = 37/1 DESTINY
BORN : 5 + 21/3 + 1951 (16/7) = 42/6 LIFE PATH PIN
MISSING NUMBERS OF NAME: 4, 7 and 8
NAME at BIRTH: 4 – 5's
BORN: 21st
PERSONAL YEAR CYCLE = 5 + 21/3 + 2017 (10) (Last Birthday) = 36/9
AL starts off with the letter A known as the foundation letter of 1. Lead, be focused as an arrow to take your ideas, dreams, aspirations and make them real is the A energy.
THE challenge is to be careful of abusing the A of 1 power, being a dictator and manipulating others against their will.
* * *
HE has a 61/7 DESTINY to be mindful, scientific, analyze, explore the depths of what is going on to its very roots. As a former comedian and Senator these skills come in very handy.
THE 7 DESTINY can accomplish a lot of their work alone, They're philisophical, curious and usually will explore hell to know what heaven is.
A person with a 7 DESTINY with a very powerful mind can have addictions to alcohol, drugs, gambling and Sex.
THEIR destined in their lives to share their hell experiences, discoveries, experiences and secrets of the Universe with the world.
* * *
6 LIFE PATH PIN is a family man, fatherly, romantic with a big heart, responsible, honest, wise, an artist, writer and of service to mankind.
* * *
PROSPERITY PAST LIFE KARMIC TABLE
5'1s in the Name at Birth has a lot of energy, can multi task easily, loves to travel, adventure with many interests in life.
4 – 5's -means there's a block regarding the self, sexual insecurity, inadequacies, their could be physical problems and a need to be perfect in everything.
LET'S Look At His Missing Numbers of the Name which challenge you or is an abundance of this vibration overwhelming you. You are unbalanced with missing numbers here to be in balance. Let's also mention the previous life connection which is a pattern you might be living today.
MISSING NUMBER 4, no DMV in his Name at Birth. A very strong connection and non connection with father, men and people of authority. To little or to much of being organized, disciplined, a strong work ethic and sometimes just living work 24/7.
IN previous lives to organized or not having it together at all.
MISSING NUMBER 7, no GPY. A very strong mind and powers of intuition or using the mind for negative reasons.
IN previous lives missing 7's, spoke about things that were against the norm. They were and are very mental, the scientists, alchemists, sorcerers, religious leaders or atheists of life.
THEY got their heads chopped off, flogged, drowned to stop them from expressing their truth and secrets of life. As in this life they're here to express their inner and outer world's using their intuitive gifts to make a difference.
MISSING NUMBER 8's of no letters of HQZ. Deals with how to delegate power in the family, business, be a part of government agencies, banks, the corporate world and make it work.
IN previous lives and this life they might of walked on people to be in power or married for power, Been around wealth. affluence and huge companies. Might of manipulated others for control and power.
* * *
BORN on the 21st he's charming as an orator. Very creative with a strange sense of humor and being able to relate with humanity and the world.
PERSONAL YEAR of 36/9 is a very creative energy yet unfortunately 9 means completion. It's a time to reflect on your past. Take what serves you and move forward.
Al it has been in a downfall. Being a comedian as they have a totally different mindset, he did very stupid things as a joke in his past. Now he's paying for it in his 9 PY of great reflection and completion.
* * *
AL FRANKEN = 37/1 DESTINY is the Name vibration he puts out to the world and how he wants to be seen, felt and heard.
IT shows FRANKEN will not go down quietly. He will be a major voice putting pressure on the government as an aggressive activist for truth, justice and a major voice against any sexual deviation.
IT'S too bad as Al FRANKEN of all the politicians was cruising, progressing in politics, on his book tour and everything was going great in making a difference.
YET I would call it Karma in a 9 Personal Year as Hilary Clinton lost the election to Trump in her 9 Personal Year can be such a Bitch!
KNOW THE KEYS TO YOUR LIFE PURPOSE SOUL'S DESTINY
* * *
GO to www.youtube.com
OR
GO TO MY NEW JULIAN MICHAEL CHANNEL & MY FACEBOOK PAGE OF JULIAN MICHAEL
BE EMPOWERED & ENLIGHTENED by 2 MEDITATIONS!
"Julian Tesla Meditation" of 11 minutes to create a stellar Tesla Electromagnetic Field, a solar sun Within and around.
THE NEW " Julian Healing Meditation" of 12 minutes will create a divine smile in your heart as you'll feel whole, holy and magical!
* * *
I AM so excited to share more of the secrets of
DECEMBER a 12/3
* * * * * * * *
ACTIVATE YOUR TOOLS OF ALCHEMY IN DECEMBER 2017
THE SOUL SIGNATURE OF
DECEMBER a 12/3 SAYS:
– ENOY the 12/3 divine trinity of all forms of creative expression as you see and feel the Christmas window displays and stores.
– HAVE fun, laugh, play, jump up and down, be alive and feel grateful and blessed this holiday season.
– CONNECT with your inner child and children around you to experience magic.
– ACKNOWLEDGE all the synchronicity, serrendipity happening to you and other's.
– KNOW the truth about politics going beyond the Russians did it, the real reason Trump is talking about Jerusalem, the weather anomolies, the Matrix magic show that is stopping you from knowing the truth.
– GO deeper in a person's psyche and the depth of their soul by knowing their past, present, future Numerology.
– KEEP Yourself grounded and protected through meditation, prayer as I do with my Julian Tesla Meditation of 11 minutes on Youtube.
– DEAL with the surreal happenings, unpredictability and people trying to vampire your energies.
– CAREFUL of organizations, groups, people who want your money this holiday season. For a cause, health problems, traveling to teach, projects. and or Start Ups as it's so important to research them
– SUPPORT all consciousness of TV shows, movies, people you know that defend progressive thought!
– SOAR your imagination to witness a whole different level of life.
– KISS Mother Earth, the oxygen you breathe, the clouds, rain drops, stars and beyond and say, " I love you."
– WHEN you listen to Christmas songs and all holiday music feel the notes and let them massage you, take you to a place of heaven, healing and love.
– DO not carry old, ugly feelings and anger at people who have misused and abused you as you move into 2018 a Master 11.
– FIND it in your heart to emotionally release and forgive!
– MAKE a list of all the people you wish to gift that moved you, made a difference and loved you.
– SHARE your voice of the Christos, light of love, enlightenment with all of your brothers and sisters of the world this Christmas, Chanukah Season.
LOVE…LOVE…LOVE
* * *
* * * THESE AFFIRMATIONS ARE VERY POWERFUL TO POWER – UP, BREAKTHROUGH & PROSPER…
PLEASE SAY THEM OUT LOUD!
– "I am finite mind, infinite knowledge, infinite power, infinite awareness, infinite wealth and infinite love. I am perfect in my heaven and ready to Share!"
DISEASE = 4 + 9 + 1 + 5 + 1 + 1 + 5 = 26/8 DESTINY VIBRATION Of POWER.
THE 26/8 says your mind and body are in disequilibrium; you're insecure, feeling inferior, hurt and giving your power away.
* * * SAY this out loud everyday:
" EVERYDAY in everyway I am getting better and better."
" DISEASE, illness and injury are not a natural part of my being. PERFECT health; physically, mentally, emotionally, spiritually, financially and beyond is my natural state of being."
MONEY = 4 + 6 + 5 + 5 + 7 = 27/9 DESTINY
THE 27/9 asks you to share and know the truth and spirit of this energy of prosperity, wealth and richness known as Money.
SAY this and FEEL IT!
" MONEY is a beautiful energy that flows to me endlessly. I attract it; it's value, essence and spend it on things that are necessary. I love the energy of money and what it brings."
* * *
SAY IT OUT LOUD at least 3x a day:
"I love myself.
I am prosperity: physically, mentally, emotionally, spiritually and financially.
I am ready to serve.
I am pure consciousness and love."
– JULIAN MICHAEL
* * *
GET A GIFT
For WINTER WITH
Special SAVINGS Of
Sacred Numerology
& Or Hypnosis Past Life Regressions!
* * * * * *
PROSPERITY PRAYER
"GOD is my un failed infinite supply. Large sums of money and abundance come to me quickly, in peace and in perfect ways. My decision to let Universal Power work for me, frees me from the need to press for what I desire." – Anonymous
* * *
COME TO NYC FOR WINTER MAGIC!
PEARLS OF THE DAY Are a HAPPENING!
GO to my Facebook: Julian Michael, Twitter: Julian Michael11, LinkedIn: Julian Michael and Instagram: solmagik for a Pearl of the Day a Pearl of Wisdom everyday.
GET information of events as well, happening in New York and across the country and other stellar things to Evolve in the Pearls of the Day.
CALL 323-384-1333, Text and Message Me.
THE NOVEMBER 2017 Newsletter was lovingly accepted. Thank you.
PLEASE review, share and see other enlightening Newsletters on my website www.julianmichael.net Learn more about Numerology, Hypnosis and more.
MY Face book Julian Michael group "Numerology Pearls of the Day" is my own version of a mini Newsletter. Enjoy it!
JOIN the group or tell a friend and receive a precious message and photo of inspiration everyday. Use these Pearls of Wisdom as a tool to get aligned to embrace the day and feel Delicious!
RECEIVE the Pearls TODAY!
BE Illuminated!
CALL or Email me for a personal session awakening the Celebrity in YOU!.
* * * I am more then ready to serve you with professional insights, career advice, success in your business and personal relationships.
I do Name changes, A Name for your new business, Naming your Baby and or helping you to sell your home.
AS a medium, Reiki Master, Reconnective Healer and Spiritual Teacher, I do House Clearings and physical, mental, emotional and spiritual Exorcisms.
I AM a Hypnotherapist and Past Life Regressionist.
.
SEE me personally, on the phone or SKYPE
* * *
HAPPY HOLIDAYS TO A LOVING, SURREAL, UPSIDE DOWN, MAGICAL DECEMBER 2017
PEACE, BLESSINGS, WITH ALL MY HEART,
LOVE JULIAN xoxo
Photo of Julian at Transit Museum by Lisa Rosen