Aug 10, 2017
Comments Off

on August 2017 Newsletter
solmagik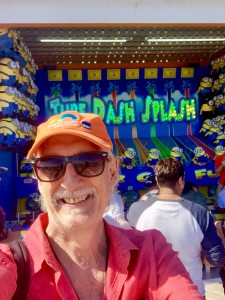 CELEBRATE AUGUST MAGIC!
BELOVED FRIEND,
WELCOME AUGUST an 8 of power, fire, movement, and prosperity. Love its energies and learn to use the many dimensions of its power that embraces many cultures, sacred teachings as well as the Kundalini, Chi, Shakti and Christos Conscioiusness energies. Access the infinite and talk to:
GOD = 7 + 6 + 4 = 17/8 DESTINY
* * * * * *
EIGHT = 5 + 9 + 7 + 8 + 2 = 31/4 Destiny
TAKE this 31/4 Destiny and create and operate from a strong foundation. Be organized, disciplined and mindful as an architect of infinite probabilities and possibilities in making things real!
* * * * * *
THE FORM OF THE 8
TWO zero's lying on top of each other.
BOTTOM zero represents the physical, material and money world.
TOP zero is the mental, intuitive, spiritual world
THE Point connecting the two zero's is the " Eye of the Needle."
HERE lies all the emotions, karma and garbage that blocks the two zero's from being together.
THERE must be balance between these two worlds or each one is independent of the other and creates disharmony and many problems.
TURN the 8 sideways you get the mother's breasts which is a metaphor to give soul juice and nurture humans and all sentient beings.
HORIZONTALLY it's infinity and the DNA code with it's wisdom and ancient secrets of evolution.
* * * * *
THE CHINESE LOVE THE 8
THE 8 in Chinese means; wealth, fortune and prosperity.
PEOPLE choose or put 8's in their addresses, telephone numbers, house numbers, important dates and even carry it in their wallets as I do.
OLYMPICS in Beijing, China was 8 + 8 + 2008 starting at
* * *
FENG SHUI OF 8
THE Mystic Knot is usually silk and an auspicious red color consisting of six infinity knots that are tied together.
PEOPLE carry it or it suspends or holds objects like coins or other things for luck, abundance and prosperity.
WOMAN who are single carry it in their purses to attract a viral, honest and wealthy man.
* * * * *
8 TAROT CARD OF "STRENGTH"
THE fang of the serpent represents fortitude and being powerful in your foundation using the spiritual Kundalini energy to optimize your life and be prosperous.
* * *
MEANING OF PROSPERITY IN GREEK
SUCCEED in business affairs and the material world.
WALK the healthy path as a physical and spiritual blessing.
* * * * *
THE MEANING OF 8 IN THE BIBLE
IT is a new beginning.
A new order to build, create and being born again.
AN auspicious event when a person is ressurected from the dead into eternal life.
* * * * * *
AUGUST is emperor Augustus month feeling dignified, majestic, being inspired and in awe of life.
* * * * *
A GREAT QUOTE OF ANOTHER LEVEL OF 8
" When you arise in the morning , think of what a precious privilege it is to be alive, to breathe, to think, to enjoy, to love."
– Marcus Aurelius
* * * * *
MORE ABOUT ELON MUSK
ELON MUSK Numerology was done in the last July 2017 Newsletter that can be seen at www.julianmichael.net. The latest is that he got the ok to start building the hyper- loop in the USA and other countries.
" HYPER LOOP is a personal mode of passenger & freight transportation that would propel a pod – like vehicle through a reduced pressure tube that could potentially exceed airline speeds."
– SpaceX website of Elton Musk
AS a visionary of the 21st century, please check out what Elon talks about in downloading your brain to a computer in the latest technology called " Neural Lace."
* * * * * *
" Begin to ask your soul today. Show me how to by-pass the lies and the deceptions that are given to me and humanity as a truth. Show me how to see the truth in every situation, in every word, and in every person."
– Gillian Macbeth Louthen
* * *
GO to www.youtube.com
OR
GO TO MY NEW JULIAN MICHAEL CHANNEL & MY FACEBOOK PAGE OF JULIAN MICHAEL
BE EMPOWERED & ENLIGHTENED by 2 MEDITATIONS!
"Julian Tesla Meditation" of 11 minutes to create a Tesla Electromagnetic Field, a solar sun Within and around you ready to create prosperity, love and Miracles!
THE NEW " Julian Healing Meditation" will create a divine smile in your heart and you'll feel whole and ECSTATIC!
* * *
I AM so excited to share more of the secrets of AUGUST an 8!
* * * * * * * *
ACTIVATE YOUR TOOLS OF ALCHEMY IN AUGUST 2017
" Everything in the Universe is number and that number has a meaning."
– Pythagoras, Father of Mathematics and Numerology.
THE SOUL SIGNATURE OF
AUGUST an 8 SAYS:
– YOU are unique, worthy and most of all value yourself!
– CENTER, be strong, confident and dance with infinite mind, infinite power and infinite love.
– BE grateful and embrace the secrets of prosperity of mind, body and spirit by being kind, helping others and learn to say Thank You.
– BE thankful and bless all the money you have in your wallet and in your bank account.
– USE visualization to see what position you wish to be in with your wealth, achievements in what you do and whom you are.
– HELP and comfort other's who are depressed, traumatized, not feeling well and down on life.
– EMBRACE Truth and justice in this smoke and mirror show of the governments actions, media and Matrix learning to discern what things said and lies don't serve you anymore.
– AS the illusion show is going on notice the bills and plans set to lessen your freedom, create more surveillance, environmental destruction and alternative health modalities and its benefits slowly destroyed.
– CAREFUL of getting seduced by anger, revenge, self -talk, your monkey mind and or programs and life patterns of your past that challenge, block and are difficult for you to let go!
– MEDITATE, pray to allow the moment to live through you and trust the organic process unfolding within and without!
– BELIEVE that everything you touch is Gold!
– WORK with infinite intelligence and access it.
– WATCH and listen to your thoughts of pictures, ideas and messages as you look at the infinity symbol like you would look at a mandala.
– WHEN you're finished, take the time to contemplate what you experienced.
– APPLY all your insights and discoveries as tools of empowerment in your life.
KNOWLEDGE iS POWER & USE IT TO SERVE THE GOOD!
* * *
* * * THESE AFFIRMATIONS ARE VERY POWERFUL TO POWER – UP, BREAKTHROUGH & PROSPER…
PLEASE SAY THEM OUT LOUD!
– "I am finite mind, infinite knowledge, infinite power, infinite awareness, infinite wealth and infinite love. I am perfect in my heaven and ready to Share!"
DISEASE = 4 + 9 + 1 + 5 + 1 + 1 + 5 = 26/8 DESTINY VIBRATION Of POWER.
THE 26/8 says your mind and body are in disequilibrium; you're insecure, feeling inferior, hurt and giving your power away.
* * * SAY this out loud everyday:
" EVERYDAY in everyway I am getting better and better."
" DISEASE, illness and injury are not a natural part of my being. PERFECT health; physically, mentally, emotionally, spiritually, financially and beyond is my natural state of being."
MONEY = 4 + 6 + 5 + 5 + 7 = 27/9 DESTINY
THE 27/9 asks you to share and know the truth and spirit of this energy of prosperity, wealth and richness known as Money.
SAY this and FEEL IT!
" MONEY is a beautiful energy that flows to me endlessly. I attract it; it's value, essence and spend it on things that are necessary. I love the energy of money and what it brings."
* * *
SAY IT OUT LOUD at least 3x a day:
"I love myself.
I am prosperity: physically, mentally, emotionally, spiritually and financially.
I am ready to serve.
I am pure consciousness and love."
– JULIAN MICHAEL
* * *
GET A GIFT
For SUMMER
Special Deals Of
Sacred Numerology
& Or Hypnosis Past Life Regressions!
* * * * * *
PROSPERITY PRAYER
"GOD is my un failed infinite supply. Large sums of money and abundance come to me quickly, in peace and in perfect ways. My decision to let Universal Power work for me, frees me from the need to press for what I desire." – Anonymous
* * *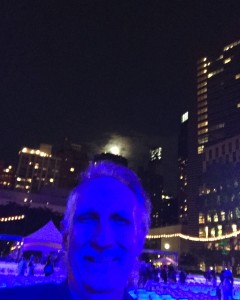 Selfie of Julian Michael at the Lincoln Center
Out of Doors Stage with the Lunar Eclipse
Full Moon rising getting ready for the Solar Eclipse
on August 21, 2017, my Birthday Launch…
* * * HAPPY BIRTHDAY JULIAN MICHAEL …
8 + 21 + 2017 (10) = 39/3 Universal Day or my Personal Year is the same day of the Wow Solar Eclipse.
TAKE the divine voice of this 3 UD with the Solar Eclipse and feel blessed as you speak, sing, dance, write and connect with your whole electromagnetic field of love to tell it like it Is!
THANK you my beloved friends for your support, readership, stimulus and love of my Newsletters. I will continue to soar with you, commune and share the secrets of the evolution of all that there is.
GO to my Facebook, Twitter, Linkedin and Instagram for information to Evolve!
CALL 323-384-1333, Text and Message Me.
THE JULY 2017 Newsletter was lovingly accepted. Thank you.
PLEASE review, share and see other enlightening Newsletters on my website www.julianmichael.net Learn more about Numerology, Hypnosis and more.
MY Face book Julian Michael group "Numerology Pearls of the Day" is my own version of a mini Newsletter. Enjoy it!
JOIN the group or tell a friend and receive a precious message and photo of inspiration everyday. Use these Pearls of Wisdom as a tool to get aligned to embrace the day and feel Delicious!
RECEIVE the Pearls also on my Twitter: JulianMichael11.
ON Instagram, go to solmagik & Be Illuminated!
CALL or Email me for a personal session of being a CELEBRITY NUMEROLOGIST awakening the Celebrity in YOU!.
* * * I am more then ready to serve you with professional insights, career advice, success in your business and personal relationships.
I do Name changes, A Name for your new business, Naming your Baby and or helping you to sell your home.
AS a medium, Reiki Master, Reconnective Healer and Spiritual Teacher, I do House Clearings and physical, mental, emotional and spiritual Exorcisms.
I AM a Hypnotherapist and Past Life Regressionist.
.
SEE me personally, on the phone or SKYPE
* * *
POWER-UP, BREAKTHROUGH & PROSPER IN THE 8 OF AUGUST 2017
PEACE, BLESSINGS, WITH ALL MY HEART,
LOVE JULIAN xoxo
Selfie of Julian Michael from the amazing Coney Island.