Apr 11, 2019
Comments Off

on April 2019 Newsletter
solmagik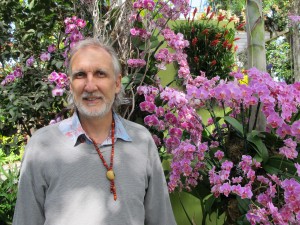 Hi,
HAPPY EASTER & PASSOVER
APRIL means to "open." It's connected with the Goddess Venus of her month Aphillis embracing the Goddess Aphrodite of love, beauty and sexuality.
* * *
LET'S DO SOME NUMEROLOGY!
" Everything in the Universe is number and that number has a meaning."
– Pythagoras, Father of Mathematics and Numerology.
NUMEROLOGY – THE LETTERS & NUMBER VALUES
A = 1 J = 10 S =19 1
B = 2 K = 11 T = 20 2
C = 3 L =12 U = 21 3
D = 4 M =13 V = 22 4
E = 5 N =14 W =23 5
F = 6 O =15 X =24 6
G = 7 P = 16 Y = 25 7
H = 8 Q =17 Z = 26 8
I = 9 R =18 9
TO go deeper to discover the soul meaning of a word, take it's letters and put in it's number equivalent.
* * *
THE SECRETS OF THE SOUL DESTINY OF APRIL
APRIL = 1 + 7 + 9 + 9 + 3 = Master 29/11 Destiny
BE focused as the first letter of A, strong willed to make your aspirations, ideas, dreams come true.
HAVE all kinds, of experiences with your Master 29/11 Destiny, Meet and share with people from all walks of life in this month of enlightened holidays.
TAKE time to ruminate, meditate, pray as you connect with your guides and Angels to what is happening. How you're feeling. Then go out in the world as an enlightened storyteller to share your Soul's experiences in April a Master 29/11 Destiny.
* * *
GO DEEPER INTO THE 4 ENERGYOF APRIL 2019
FIND a comfortable place where you can relax and feel very comfortable. Ok.
TAKE a few deep breaths. As you breathe go deeper relaxed with each breath you take. Close your eyes and relax your eyes. Go into a place behind your eyes, listen to your breath and heart beat and go even deeper, deeper relaxed. With each exhale going deeper and deeper relaxed.
IMAGINE that you'e sitting at your third eye looking at the word APRIL 2019 on a illuminated golden door in front of you. Ask permission to enter this magical place.
GREAT. Now ask, what is it that you need to know about APRIL 2019 and the energy and what it wishes to tell you about yourself.
LOOK at the door as it opens and enter. Welcome to the world of APRIL 2019. Witness what you see, feel and hear. Allow all your senses to be open.
LISTEN to the whispers, wonders inside the golden door.
ASK also what you deserve to know about 2019 a 3 Energy vibration as well and your Life Purpose as you move forward.
After a few moments and or minutes go back through the door you came through, see it closed and say thank you.
OPEN your eyes and sit with your self. Reflect on what just happened. Write it down. Get ready for a glorious magical day.
* * *
SAY IT OUT LOUD ONTO THE HEAVENS:
" I AM PERFECT creating my HEAVEN here on Earth ready to act and serve!"
* * *
ACTIVATE YOUR TOOLS OF ALCHEMY IN APRIL 2019!
THE SOUL SIGNATURE OF
APRIL a 4 SAYS:
– BUILD a strong foundation; Physically, Mentally, Emotionally, Cosmically, Financially.
– LEARN from watching and reading about others, their secrets in being successful in making their dreams real.
– COLOR the world from your EQUIPOISE.
– WHEN you're in harmony, aligned you are very effective, confident and see the bigger picture of what is going on!
– HAVE fun in this empowering month of Infinite Possibilities, Probabilities, Prosperity.
– CONNECT with Mother Earth embracing her in a multi-dimensional fashion.
– " Thank you, for coming. You are timeless in your no space and no time. Thank you for massaging me with your feet." – The Haleakala volcano in Maui speaking to me when i was inside the volcano around 2008.
– WHEN you wake up in the morning and put your feet on the ground say, "thank you for my strong, loving foundation."
– STOP, Look, smell any flower as you see it's divine design and feel Fantastic!
– BE The:
AWAKENING = 1+5+1+2++5=5+9+5+7 = 40/4 Destiny
– BE Smart in what you put in your body, organic whenever possible as it's important to research what is safe to eat and drink.
*** THERE is medical research now!
– LOOK into eating mushrooms; golden, oyster, shiitake, white button, dried, even canned to combat and cut your risk of dimentia by 50%
– TAKE vitamins, homepathic alternative medicine to protect your immune system and add to your health and wellness.
– MEDITATE and Pray to keep mental balance to vibrate in your Oneness.
– UTILIZE practical reasoning and all your tools of experiences and wisdom that you have accumulated, that will help you deal with reality.
* * *
– I AM a child of the 60's as The Mueller Report being The Barr Report seems totally absurd that we can not see what it really says.
– IN your intimate relationship this April just do not tell the one you love how much you love them, go out, travel, have fun together.
– OWN your thoughts, beliefs, experiences, and actions to empower yourself and others.
"AS you think so you Are"
– Sacred Texts
" Beware of dissipating your powers, strive constantly to concentrate them."
– Goethe
– LOVE The 4 being the manager, organizer, architect walking through the door enetering world's of multi-dimensional opportunities of divine magic.
LOVE …LOVE….LOVE….LOVE
* * *
KNOW THE POWER OF:
MONEY = 4 + 6 + 5 + 5 + 7 = 27/9 SOUL DESTINY
THE 27/9 asks you to share and know the truth and spirit of this energy of prosperity, wealth and richness known as Money.
NOW FOR SOMETHING DIFFERENT!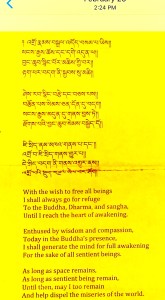 THE Dalai Lama gave us his prayers he does every morning years ago at a special evening of teachings he did at Radio City Music Hall. Enjoy this very extraordinary empowerment to add to your spiritual tool box..
WHAT do you THINK? Please Share!
* * *
* Begin to ask your soul today. Show me how to by-pass the lies and the deceptions that are given to me and humanity as a truth. Show me how to see the truth in every situation, in every word, and in every person."
– Gillian Macbeth Louthen
* * * * *
GO to www.youtube.com
OR
GO TO MY NEW JULIAN MICHAEL CHANNEL & MY FACEBOOK PAGE OF JULIAN MICHAEL
TRANSFORM & BE ENLIGHTENED by 2 MEDITATIONS IN THE FUTURE IN OTHER LANGUAGES
"Julian Tesla Meditation" of 11 minutes to create a stellar Tesla Electromagnetic Field within and around you to go and light up Humanity!
THE NEW " Julian Healing Meditation" of 12 minutes will create a divine smile in your heart as you'll feel whole, healed and ready to create Magic!
* * *
SPEAK LOVE!
* * *
"CELEBRATE OUR PLANET HEALING OUR HEART"
Sunday April 21, 2019 3pm – 8pm
4 West 43rd St. NYC off of 5th Ave
$15 & At the Door $20
VISIT www.planetheart.org & Call (646) – 765 – 7890
PROSPERITY PRAYER
"GOD is my un failed infinite supply. Large sums of money and abundance come to me quickly, in peace and in perfect ways. My decision to let Universal Power work for me, frees me from the need to press for what I desire." – Anonymous
* * *
GET AN ENLIGHTENING GIFT
FOR YOU & OR A FRIEND
OF NUMEROLOGY
& OR PAST LIFE HYPNOSIS
TEXT – CALL ME NOW!
* * * * * *
SIGN UP FOR:
PEARLS OF THE DAY – AS A DAILY HAPPENING!
GO to my Facebook: Julian Michael, Twitter: Julian Michael11, LinkedIn: Julian Michael and Instagram: solmagik to recieve a Pearl of the Day as a Pearl of Wisdom everyday.
GET information of events as well, happening in New York and across the country and other stellar things to Evolve in the Pearls of the Day.
CALL 323-384-1333, Text and Message Me.
THE MARCH 2019 NEWSLETTER had a vey powerful response! Thank you.
PLEASE review, share and see other enlightening Newsletters on my website www.julianmichael.net Learn more about Numerology, Hypnosis and more.
RECEIVE the Pearls TODAY!
BE Empowered and Illuminated!
CALL or Email me for a personal session awakening the Celebrity in YOU!.
* * * I am more then ready to serve you with professional insights, career advice, success in your business and personal relationships.
I do Name changes, A Name for your new business, Naming your Baby and or helping you to sell your home.
AS a medium, Reiki Master, Reconnective Healer and Spiritual Teacher, I do House Clearings and physical, mental, emotional and spiritual Exorcisms.
SEE me personally, on the phone, SKYPE – solmagik, Message me – Julian Michael
* * *
YOU ARE A MAGNIFICENT ARCHITECT OF DIVINE MAGIC IN APRIL 2019
PEACE, BLESSINGS, WITH ALL MY HEART,
LOVE JULIAN xoxo