Apr 6, 2017
Comments Off

on April 2017 Newsletter
solmagik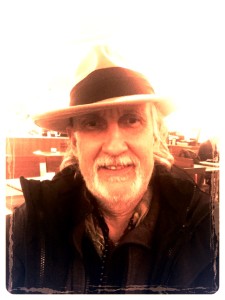 * * * CELEBRATE APRIL * * *
HAPPY EASTER & PASSOVER IN APRIL 2017
BELOVED FRIEND,
Enjoy and have a Happy SOULPLAY with this Newsletter.
BE The architect to examine your foundation and holy hologram you're performing from. Make tweaks to be true to yourself, be better, beautiful and inspirational.
* * *."
"Truth is the source of every good thing in heaven and on earth. He who expects to be blessed and fortunate in this world should be a partaker of truth."
– Plato
* * * * * *
" Begin to ask your soul today. Show me how to by-pass the lies and the deceptions that are given to me and humanity as a truth. Show me how to see the truth in every situation, in every word, and in every person."
– Gillian Macbeth Louthen
* * *
GO to www.youtube.com
YouTube
www.youtube.com
Enjoy the videos and music you love, upload original content, and share it all with friends, family, and the world on YouTube.
GO TO MY NEW JULIAN MICHAEL CHANNEL
& MY FACEBOOK PAGE OF JULIAN MICHAEL
BE EMPOWERED by 2 MEDITATIONS!
"Julian Tesla Meditation" of 11 minutes to create a Tesla Electromagnetic Field, a solar sun Within and around you ready to create prosperity, love and Miracles!
THE NEW " Julian Healing Meditation" will create a divine smile in your heart and you'll feel ECSTATIC!
ALSO
THE FOX "New Years Predictions 2017" Video:
http://www.fox5ny.com/good-day/226619586-video
* * * * * *
"You are a soul
who tastes the
sweetness of true
love, to reveal
the beauty of
a healed heart!"
– Received from Janaki in Rajasthan, India of The Sisterhood of the Highest Order
* * *
I AM so happy to Share the Secrets of APRIL 2017 with YOU!
* * *
ACTIVATE YOUR TOOLS OF ALCHEMY IN APRIL 2017
" Everything in the Universe is number and that number has a meaning."
– Pythagoras, Father of Mathematics and Numerology.
THE SOUL SIGNATURE OF APRIL a 4 SAYS:
– REVIEW, Renew, Rejuvenate, Regenerate your body temple to continue to grow, learn, share your love and SOULPLAY!
– MEDITATE, pray and do your spiritual practices as well as be a light bulb when you go out the door and blast this light infront of you.
– DO Yoga, pilates, exercise, bike, play tennis and move to circulate freedom and clear your mind to be more effective.
– RECEIVE a massage, acupuncture treatment and or colonic to be more aware of your inside track to remain healthy.
– EAT food that is nutritious and organic whenever possible.
– SPECIAL interests and the Agri – government blasts most fruits and vegetables with toxins and glysophate to rid them of bugs and disease yet slowly people get sick and are eliminated.
– I was walking by a bar restaurant and someone was giving coupons to come in and have a free New Beer.
– A guy next to me said to the young lady, " I don't want to drink any of that GMO filled Beer!"
"YES," I told him and congratulated him on his youthful wisdom.
– LOOK out darlings as beer, wine and liquor when not organic or biodynamic has some GMO and toxic ingredients that can create psychological, physical weakness and problems.
– WHAT if everything you've learned, read, heard about is a lie!
– TIME to take the blinders off and change your perception of things like politics, you being seperate from anybody and whom you really are.
CELEBRATE your telomeres knowing;
" As you think so you are."
– Sacred Teachings
– CLEAN your office, room, closets all your clutter and stuff so you can think clearly and have God come in, to play.
– GIVE Books, CD's and any clothes that don't serve you to friends or foundations where people deserve your passion and energy to grow as you have.
" I was really too honest a man to be a politician and live."
– Socrates
– ALIGN with the Physical and spiritual world.
– WHEN someone dies around you, bless them and their journey
– IMAGINE that they are sitting next to you. What would they say to you? Hear it. Feel it. Reply back with warmth and love!
– START to feel fabulous building yourself and ready to share your vision and SOULPLAY of strength, kindness, awareness, truth and Love!
* * *
* EARTH DAY CELEBRATION
APRIL 22, 2017 in NYC
Come Join Me & Other Exemplars
263 W. 86th St. – West End Church
The Doors open 6PM
212 – 222 – 5432 0r www.planetheart.org
* * *
SAY IT OUT LOUD!
– "I am finite mind, infinite knowledge, infinite power, infinite awareness, infinite wealth and infinite love. I am perfect in my heaven and ready to Share!"
DISEASE = 4 + 9 + 1 + 5 + 1 + 1 + 5 = 26/8 DESTINY VIBRATION Of POWER.
THE 26/8 says your mind and body are in disequilibrium; you're insecure, feeling inferior, hurt and giving your power away.
* * * SAY this out loud everyday:
" EVERYDAY in everyway I am getting better and better."
" DISEASE, illness and injury are not a natural part of my being. PERFECT health; physically, mentally, emotionally, spiritually, financially and beyond is my natural state of being."
" MONEY is a beautiful energy that flows to me endlessly. I attract it; it's value, essence and spend it on things that are necessary. I love the energy of money and what it brings."
* * *
SAY IT OUT LOUD at least 3x a day:
"I love myself.
I am prosperity: physically, mentally, emotionally, spiritually and financially.
I am ready to serve.
I am pure consciousness and love."
– JULIAN MICHAEL
* * *
GET A GIFT
For SPRING
Special Deals Of
Sacred Numerology with TAROT
& Or Hypnosis Past Life Regressions!
* * * * * *
PROSPERITY PRAYER
"GOD is my un failed infinite supply. Large sums of money and abundance come to me quickly, in peace and in perfect ways. My decision to let Universal Power work for me, frees me from the need to press for what I desire." – Anonymous
* * *
LOVE SPRING & ALL OF ITS SOULPLAY!
I AM COMING TO LOS ANGELES
APRIL 12 – 18th
CALL 323-384-1333, Text and Message Me.
GO to my Facebook, Linkedin and Instagram for information to Evolve!
THE MARCH 2017 Newsletter was SPECIAL. Thank you.
PLEASE review, share and see other enlightening Newsletters on my website www.julianmichael.net Learn more about Numerology, Hypnosis and more.
MY Face book Julian Michael group "Numerology Pearls of the Day" is my own version of a mini Newsletter. Enjoy it!
JOIN the group or tell a friend and receive a precious message and photo of inspiration everyday. Use these Pearls of Wisdom as a tool to get aligned to embrace the day and feel Delicious!
RECEIVE the Pearls also on my Twitter: JulianMichael11.
ON Instagram, go to solmagik Be Illuminated!
CALL or Email me for a personal session of being a CELEBRITY NUMEROLOGIST awakening the Celebrity in YOU!.
* * * I am more then ready to serve you with professional insights, career advice, success in your business and personal relationships.
I do Name changes, A Name for your new business, Naming your Baby and or helping you to sell your home.
AS a medium, Reiki Master, Reconnective Healer and Spiritual Teacher, I do House Clearings and physical, mental, emotional and spiritual Exorcisms.
I AM a Hypnotherapist and Past Life Regressionist. I give .
sessions in Person, Skype or On the phone.
ASK me how Hypnosis is a very life–changing and simple
.
* * *
BUILD YOURSELF UP TO SOULPLAY IN THIS "4" OF APRIL NEWSLETTER 2017!
PEACE, BLESSINGS, WITH ALL MY HEART,
LOVE JULIAN xoxo