BUILD YOUR COSMIC HOUSE
APRIL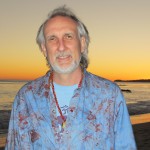 2011
ACTIVATE YOUR TOOLS OF ALCHEMY THIS APRIL
CALL 323-384-1333 or email me, as I am so jazzed to be in LA in APRIL and then off to FLORIDA. I'm available to see you personally for Numerology or Hypnosis Past Life Regressions. YOU can also call me on Skype at Julian Michael and I am ready to speak at your party, club or organization.
I'M also producing events, gatherings for people to share, network and be empowered. We had a very successful Empowerment Party in Long Beach in March, screening the 2011 EBE award winning UFO Documentary, "The Hidden Hand," by James Carman who was there to answer questions. Our surprise guest was the multi-talented singer, writer and composer Caroline Waters. I just love her rendition of "The Famous Raincoat" by Leonard Cohen.
OUR upcoming April's Empowerment gathering will grace us with the beautiful, intelligent writer, speaker Laura Magdalene Eisenhower www.cosmicgaia.com and John D. Riley who is known for the Life Stream Generator and a researcher of alternative energy and science. www.zeropointresearch.com. For more information on this event, contact me at 323-384-1333 or at solmagik@hotmail.com.
BELOVED ANGEL,
Welcome to April, a 4 vibration. Be centered and aligned to construct, manage, organize, and be conscious to raise your vibration in the new cosmic house you are building. You, Mother Earth and all consciousness of the Universes are all coming together to share. Download information and be the architect of this glorious, amazing
AWAKENING
1+5+1+2+5+5+9+5+7= 40/4 There will be a great:
CHALLENGE
3+8+1+3+3+5+5+7+5= 23/5
Believe and have Faith to:
BE OPEN TO ALL INFINITE
2+5=7 6+7+5+5= 23/5 2+6= 8 1+3+3= 7 9+5+6+9+5+9+2+5= 50/5
POSSIBILITIES NOW
7+6+1+1+9+2+9+3+9+2+9+5+1=6 4/1 5+6+5= 16/7
SUM = 175/13/4 Vibration
THIS APRIL 2011:
EMBRACE THE 4. In the New Cosmic House you are building:
BE smart in your physical world in what you put into your body. Research and ask professionals. Eat the proper foods for your immune system. Protect your body by taking the right nutrients from nuclear radation fallout, chem-trails, food additives, and fluoride in the water, GMO's and other unnatural substances that can make you sick.
MEDIATE and PRAY to keep mental balance to vibrate in your Oneness. From this silence of nothingness everything is possible. Amazing insights occur.
PROSPERITY is a mind game. Imagine and believe that you are already wealthy and ready to accumulate more. Your new mantra that you say at least 3 times a day is: I am worthy of total prosperity: Physically, Mentally, Emotionally and Spiritually.
BE motivated and determined to take your new cash flow and make it work for you and your family, friends and to serve others.
GET rid of fear, panic and all the stuff that frustrates you. Emotionally release by pounding on pillows, yelling or see a therapist. Do not carry or put old ugly stuff in your new home.
THE formula is simple. Live your passion. Abundance and richness will follow. CHALLENGE yourself to ACHIEVE solid resulits. It's always good to take risks and stretch.
BE patient. From this space comes courage to persevere through all the obstacles and garbage that is put in front of you to stop you from being the miracle that you are.
UTILIZE practical reasoning as all your tools of experiences and wisdom you have accumulated will help you deal with reality.
TIME is different in 2011 into the future. God is time. You are God. Thus you are time.
ARE you getting up certain hours of the night or having difficulty sleeping? I find that sometimes spirit doesn't want you to sleep. So relax. Listen to your heart and intuition. It's a great time to talk to your angels, guides and God. I usually download great stuff and I'm very creative.
WHEN you think of the past, present or future you think and live the now.
RESPECT yourself and others will respect you.
ACKNOWLEDGE and respect Mother Earth. Work or create a garden. Surround yourself with flowers and their divine rhapsody of beauty, colors and aromas. Take walks in parks. Listen to the ocean. Hug a tree and have a conversation with a butterfly.
TRUE mastership is to know how to serve and be served, give and receive.
LOVE is what you are. You don't get it from a book, workshop or can buy it. Love yourself and you will be in a healthy relationship that mirrors you.
LET'S GO DEEPER AND GET MORE PROFOUND IN APRIL 2011! APRIL (4) + 2011 (4)= 8 UNIVERSAL PERSONAL MONTH
LIVE in the harmony of the physical and material planes with the mental, intuitive in the sacred circles living in total equilibrium with the 8.
IN MARCH 2011, you analyzed, questioned, augmented your mind to have more clarity to all that was happening as a 7 Universal Personal Month.
NOW it's time to DO!!
OWN YOURSELF! Your thoughts, beliefs, experiences and actions do empower others.
YOU are a living breathing Hologram. BE open informed in your truth vibration.
"BEGIN to ask your soul today, show me how to see the truth in every word and in every person." -Gillian Macbeth -Louthen
EARTHQUAKE 5 + 1 + 9 + 2 + 8 + 8 + 3 + 1 + 2 + 5 = 44/8
THIS 44/8 Master Vibration signifies creating heaven on earth. Its dual negative energy is to destroy people, material things, life and change things around. There is a bigger picture that is revealing itself when these experiences occur.
ALREADY we are seeing a wake up call in Japan and all over the world as a new paradigm of power sources other than nuclear such as solar, hydrogen and fusion is being introduced.
SEE the desctruction to be construction and Death to be reborn to life.
PERCEPTION is a learned phenomenon.
* * * * *
A RADIO VISIT!
LISTEN as I'm featured on the radio on Thomas Hughs, "Sasquatch and Spirituality Show", Friday 5 PM – 7 PST, ww.blogtalkradio.com Call 646-915-9751 to ask questions & be a part of this enlightening program.
* * * * *
THANK YOU Livia for these amazing photos. Watch our daily video by Livia on YouTube. It's an empowering pearl of empowerment, about a minute long. You can find it under "Julian Michael Numerology," as well as on my Facebook.
CHECK out my new website on www.julianmichael.net
* * * * *
"EVERYTHING in the Universe is a number. That number has a meaning, a consciousness." -Pythagoras
* * * * *
PROSPERITY PRAYER: God is my UN failed infinite supply. Large sums of money and abundance come to me quickly, in peace and in perfect ways. My decision to let universal power work for me, frees me from the need to press for what I desire. -Anonymous
* * * * *
I Am a Hypnotherapist and Past Life Regressionist. My teacher Gerald Klein is the guide and mentor of Dr. Brian Weiss of "Many Lives and Many Masters." I'm available to do sessions with you. CALL 323-384-1333.
THANK YOU for your readership, support and love. Please be free to SHARE this Newsletter. Let me know what you think about this and anything else you have on your mind.
HAPPY BUILDING YOUR COSMIC HOUSE IN APRIL 2011! PEACE, BLESSINGS, WITH ALL MY HEART, LOVE JULIAN XOXO